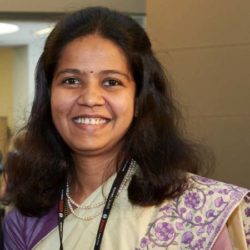 Senior Manager | Robert Bosch Engineering and Business Solutions Private Limited
Nominated in the Category: Audience
Short description of the company
Robert Bosch Engineering and Business Solution Private Limited is a subsidiary of BOSCH with a significant presence in the engineering and IT industry across India. It was founded in year 1990.Around 20,000 associates work from 6 different locations. Major domain are Automotive, Manufacturing,Healthcare,Agriculture,Aerospace
How does digitization shape your/her career?
Digitization has helped me to connect with relevant stakeholders to increase my efficiency in area of expertise. Diversity in terms of working across gender and age has been my major contribution. Blogging has helped me to boost my confidence to share information with unknown people. Openly acknowledge what i believe is OK. It has enabled me to feel OK in case of a feedback from unknown person
What makes you/her a digital female leader?
I consider myself a digital female leader, for the fact that I care for people and take step forward to help them when they are in need. I believe, being a volunteer to a task is best way to learn, which has given focus to goal of project over individual interest. I am able to reach out to many associates in organization by being an active trainer and facilitator.
What does leadership mean to you/her?
I firmly believe that, my actions would speak for my leadership than position in organization.
Contact me on:
Padmini Navalgund | LinkedIn