Ann-Kristin Achleitner
Professor of Entrepreneurial Finance at the Technical University of Munich and Member of the Supervisory Board of Linde, Munich Re | TU Munich, Linde, Munich RE

Topics Digitalization and Female Entrepreneurship – which challenges and opportunities are most important related to the financial industry?
New companies must not only emerge in Germany, but also be able to grow into larger companies – accompanied by financiers who support them with notable capital, but also with their experience and contacts. Further expanding these efforts in Germany and rapidly expanding them in view of the pace of digitisation is a major challenge. It can make sense to provide special forms of support for female founders. There are impressive new approaches here. It is important that they accompany the entire chain and already take effect at the universities. The successful female entrepreneurs who develop here will also be an incentive for many others!
Dr. Kai Bender
Market Leader Germany & Austria | Oliver Wyman GmbH

Why should the world become #moredigital and #morediverse?
The full potential of digital change will be realised through greater diversity. This will include full consideration of different ways of thinking, perspectives and opinions. The opportunities inherent in a diverse and inclusive workforce are great for companies, for our economy, and for each of us.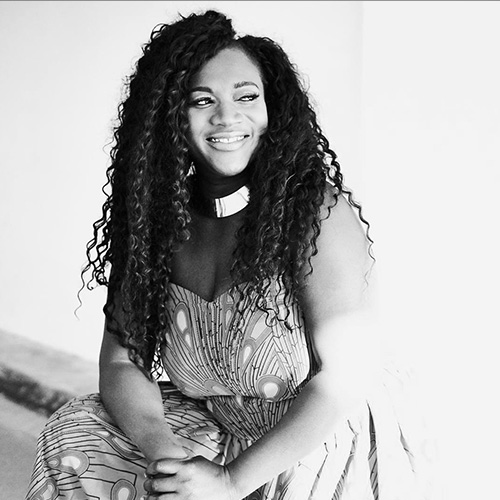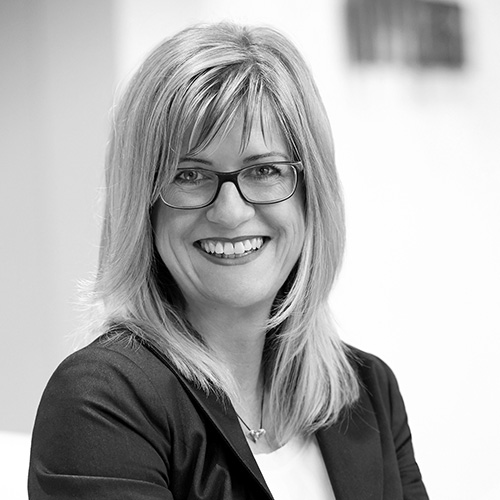 Anna Budde
CMO | NTT DATA DACH

Why should the world become #moredigital and #morediverse?
Fact is: the world has never been more digital than it is now. Our opportunities to use digital technologies to make the world a better place are limitless. For this new world we need a lot of different people and personalities, because innovation doesn't know gender, age or culture. Many studies have long since confirmed that mixed teams have a higher performance rate. As a member of the management and Chief Marketing & Communications Officer at NTT DATA, I see ourselves as a trusted global innovator in a role model and drive transparency and measurability for diversity.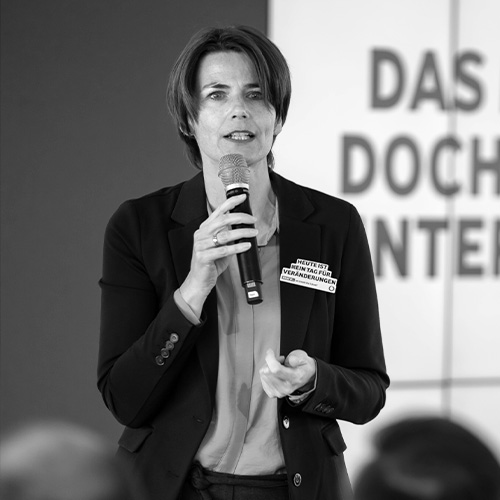 Andrea Diepen-Goerres
Director Resourcing, People Development & Internal Communication | Vodafone GmbH

Why should the world become #moredigital and #morediverse?
Our digital world is creating opportunities for individuals and organizations, but it also requires people who are capable and willing to make the digital world positive. The more diverse the experiences and perspectives that are brought in, the higher the innovative power and the more valuable for everyone the digital world can be shaped.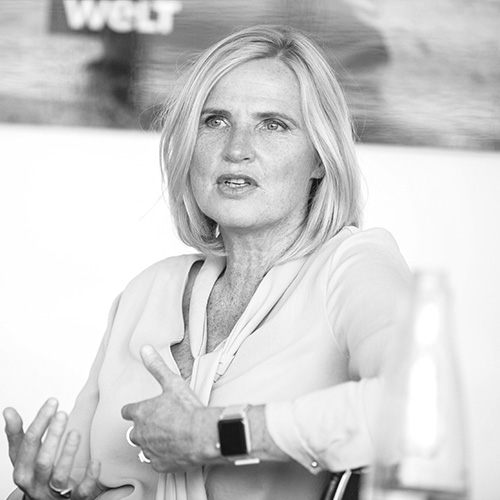 Kristina Faßler
General Manager Marketing & Commercial Sales /WELT

Why should the world become #moredigital and #morediverse?
Perhaps my biology studies opened my eyes a little more than usual to the fact that every person is really unique, really special and that this is a great fascination. Diversity is the way not only to recognize it, but to make it visible, really tangible. The size, the chances of using it in the best sense. And for me, #moredigital means more fairness, more opportunities for participation and design.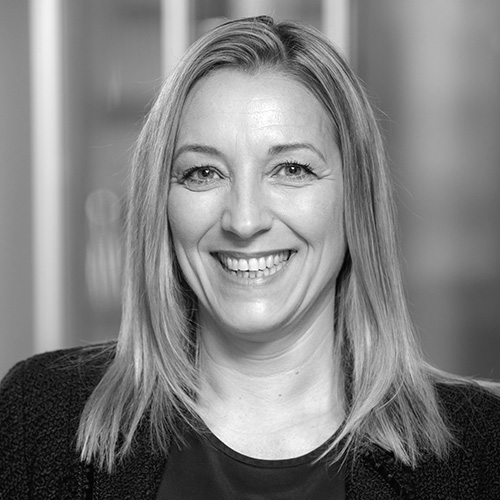 Yvonne von de Finn
Head of Culture & Diversity | Deutsche Telekom AG

Why should the world become #moredigital and #morediverse?
The world is getting smaller, companies are global and people are working together across borders and countries … but that can only work if digitization reaches everyone. Right now we are experiencing how important this networking is: on business, but also privately – young and old – national and international. With our customers, business partners and employees, we map the diversity that is necessary so that everyone can be there.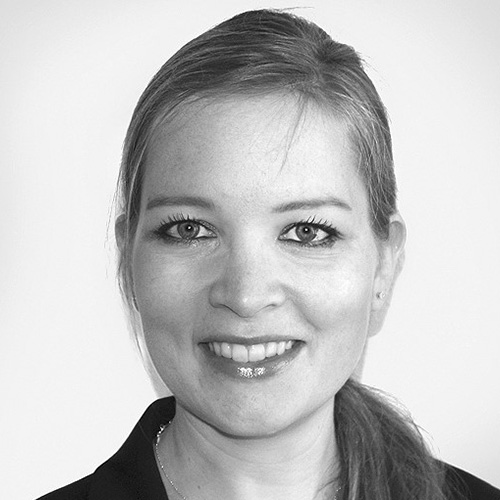 Dr. Katrin Gruber
Director Consumer Insights & Innovation | Amazon

Why should the world become #moredigital and #morediverse?
The digital world offers enormous potential: It has space for the many ideas and visions of everyone and everyone who can improve our future. And: It can break down analog structures and guarantee the participation of very different people. This is a good thing, because diversity is not just a question of justice, but clearly contributes to a better future for everyone. For me, the following applies: the more different minds are involved in innovation processes, the better are the ideas that simplify people's lives.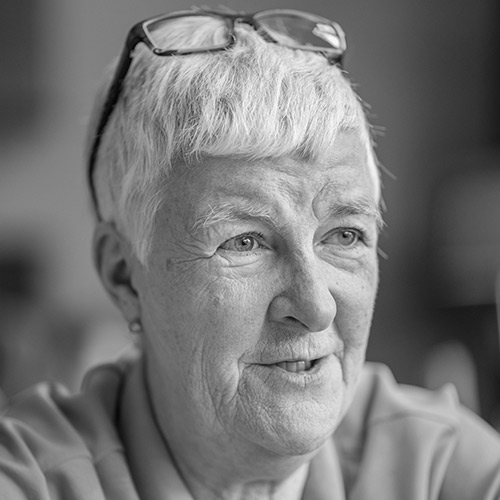 Dagmar Hirche
CEO | Wege aus der Einsamkeit e.V.

Why should the world become #moredigital and #morediverse?
Digitization can support people in many ways. It is important to take all people with you and not to further divide society through digitization. That is why there has to be digital education for all ages. Digitization demands lifelong learning for everyone.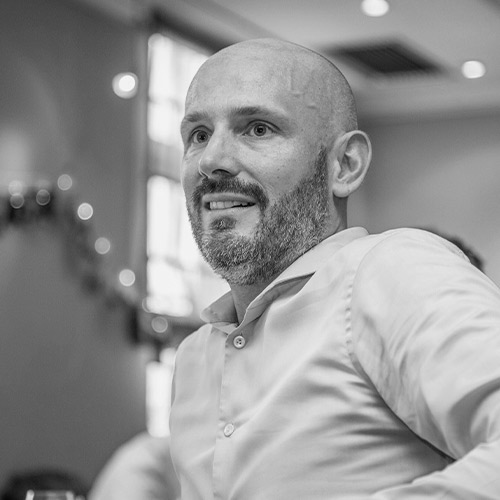 Dr. Jan Ising
Managing Director & Life Science Industry Lead ASGR | Accenture 
Welche Soft Skills braucht es um die Digitalisierung zu gestalten?
Es ist wichtig, Veränderungen offen zu begegnen und dazulernen zu wollen. Neue Aufgaben und Berufe entstehen, die beispielsweise Kreativität und ein konsequentes interdisziplinäres Denken brauchen. In einer vernetzten Welt muss man vernetzt denken und arbeiten, sich auf unterschiedliche Denk- und Herangehensweisen einstellen. Veränderungsprozesse im Zuge der digitalen Transformation brauchen zudem eine gute Kommunikation. Es reicht nicht nur aus, die richtige Plattform zur Verfügung zu stellen. Damit ein Unternehmen der Herausforderung der digitalen Transformation gewachsen ist und daran wächst, müssen Mitarbeiter ermutigt werden, sich darauf einzulassen. Ängste müssen genommen und Rahmenbedingungen geschaffen werden, in denen jeder sein volles Potenzial ausschöpfen kann.
Angelika Kambeck
Head of Group HR | Klöckner & Co SE

How important is it to give digital women a stage?
Digital change is the biggest influencing factor in our economy and society, which has a particular impact on the people and culture topics of a company. (Gender) Diversity plays an enormously important role in the successful management of this change and we are therefore happy to help making (digital) women even more visible.
Janina Kugel
Board of Directors | Konecranes | Member of the board of trustees of the Hertie School of Governance and the International Advisory Board of the IESE Business School | Co-chair of the BDA digital council
Female Empowerment & Digitization – where are the greatest opportunities?
The digitally connected world demands creativity and great adaptability from us. These success criteria are often found in diverse teams. Organizations can no longer afford to think and work in monocultures. In order to get closer to the goal of equal rights, countless women and men work every day for more gender balance. We can make targeted use of digitization: by networking and by making inspiring stories and successes visible. In this way, we can encourage young women with new role models to pursue careers in the tech and digital industries.
Sylvia List
Go‑to‑Market General Manager | NTT Germany

Why do you support the DFLA and what does the DFLA mean to you?
I no longer want to be the "only one" in every meeting! Men know each other, network and remember each other. With more than two smart women in a meeting, the climate in the room changes, the color in the room and the timbre of the voices – it gets friendlier, I have often seen that. But women still form far too few rope teams to have a real action network. DFLA offers a platform to motivate clever and successful women beyond their own discipline and to show them as role models for young colleagues.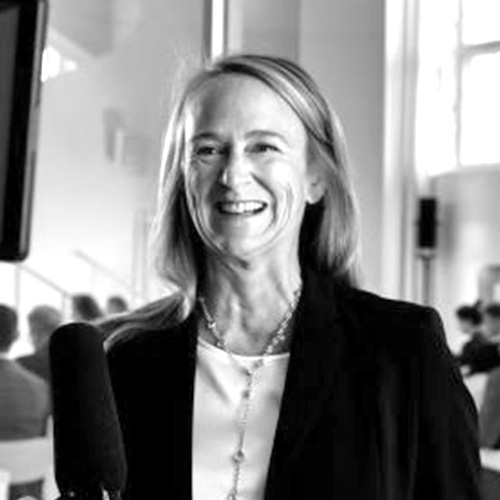 Dr. Claudia Milbradt
Partnerin, Head of IP Germany, Head of German Tech Group| Clifford Chance

Why should the world become #moredigital and #morediverse?
Digitization, the application of blockchain technology, artificial intelligence and the possibilities of data collection and use are already influencing and changing the business models of almost all sectors, whether in the financial sector, mobility, healthcare, insurance and many more. The speed with which technology is developed in the various areas is very different depending on the regulatory framework in the various jurisdictions. Europe in particular must find its position between Asia and the USA and, if necessary, ensure that the regulatory framework is counter-drafted so that investments and developments take place here. Ethical limits from the use of AI, data protection and compliance with legal requirements must also be taken into account in the digitized world without preventing digitization. The question of equal opportunities and diversity must also be taken into account when digitizing. For two reasons: Discrimination in the digitized system can be exacerbated if the underlying algorithms are not determined accordingly. In addition, it has now been proven many times that various teams are more successful. So if digitized business models are not invented and worked out by diverse teams, it can be expected that companies will miss out on profits.
© Jan Voth – Bad Salzuflen
Dr. Brigitte Mohn
Member of the Board | Bertelsmann Stiftung

Why should women apply for the DFLA?
We absolutely need more female role models for the young women. Across all cultures, we have to show girls and women that we are neither a minority nor a special species to be commanded, nor are we a figurehead for others. We are personalities and people who courageously, successfully and stand up for others in their respective professions and fields of activity make a contribution to society and are happy to take on responsibility.
Sabine Müller
CEO | DHL Consulting
What are the advantages of using social media to give insight into your professional world?
Social media is advantageous when used holistically in your professional life. When you know what you stand for, what you're passionate about, and what you want, you can be part of the conversation on a much broader scale than your day-to-day physical setting allows. The key is to be social: make connections online but follow them up offline, discover new approaches and test them in the real world, follow your heroes but don't be afraid to challenge them and be part of the debate. In that way, social media helps you learn and develop the skills you need to be successful.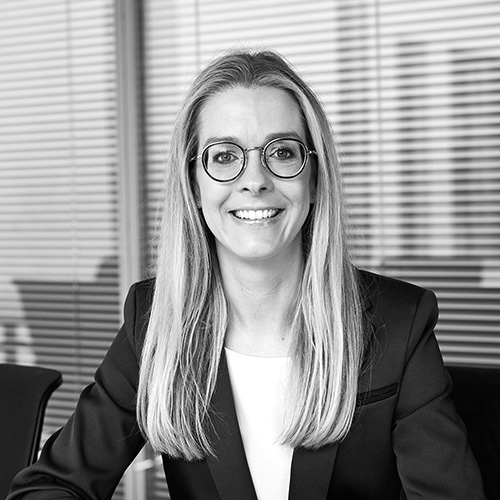 Claudia Oeking
Executive Director | Philip Morris
Why should the world become #moredigital and #morediverse?
Because it will make the world fairer, more colorful and exciting, and make our economy more innovative, more social and more sustainable.
Tijen Onaran
Founder & CEO | Global Digital Women 
Why did you create the DFLA?
The Digital Female Leader Award shows: Digitalization depends on those who design it! We need more visible and diverse stories from digital pioneers, because role models motivate and inspire! I'm looking forward to all the stories at #DFLA 2020!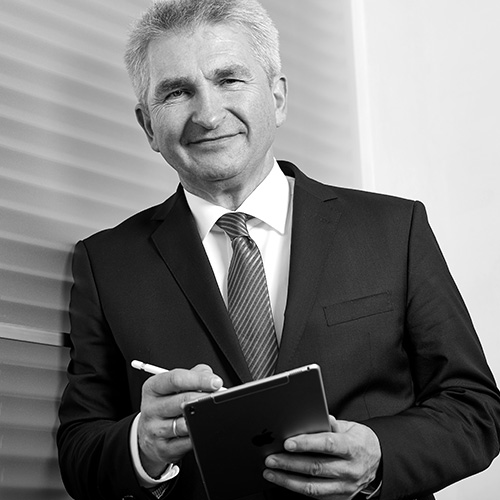 Andreas Pinkwart
Economics and Digital Minister NRW | Ministry of Economy, Innovation, Digitization and Energy of the State of North Rhine-Westphalia
Why should the world become #moredigital and #morediverse?
All areas of our lives will change as a result of digitization. It is the greatest creative task of our time to actively use this development and to open up the opportunities of digitization. We in North Rhine-Westphalia have recognized the potential of digitalization – and we are more than open to this potential. North Rhine-Westphalia is an example of the European digitalization path. Our approach to digitization is based on a liberal-democratic consensus of values, in which plurality, individuality and diversity are important anchors. It is based on the conviction that not everything that is technically feasible can be implemented. Rather, the maxim is that digitization must serve people and society. What this means in individual cases requires a constant, lively, public exchange between citizens, politics, business, science, culture and the media.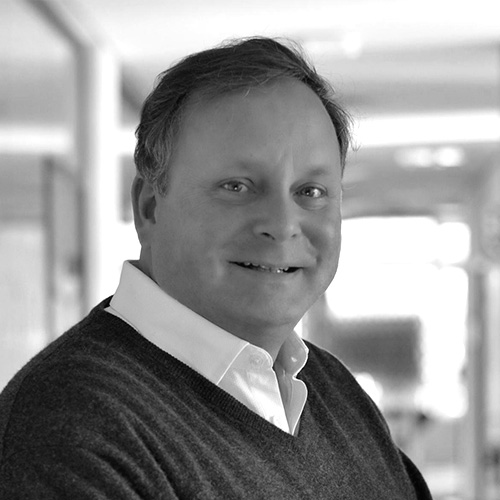 Christian Riekel
Chief Diversity Officer | AXA Konzern AG

Why should the world become #moredigital and #morediverse?
#morediverse – because we don't win the future with the prejudices of the past!
Juan Perea Rodríguez
Head of Public Sector Central Europe and Member of the Management Board at Fujitsu and Initiative D21 | Fujitsu
How important is diversity for the success of a corporation?
I want to answer with another question: Take a look at the real life…what are the best teams? The answer is: Always the mixed one. Never the best skilled only, never only men, never only specialists, never only woman, never always the youngest or the oldest. A Familiy, a Team, Friends, a Company, even in Nature diversity is the most stable and long lasting combination. And the results of this groups are always more successful in the long run. Why don't we try to copy this to our business life?
Iris Rothbauer
Head of Public Relations | Telefónica Germany
What are your three personal success factors for a digital work day?
First: Starting the day with a Social Media-scan. First thing I do every morning is to scan my networks on Twitter, Facebook and LinkedIn. This is a kind of ritual for me, next to reading traditional media. This way I start the day very well informed. Second: digital learning. Whenever possible I use free time or waiting time during travel to learn something. Sometimes I listen to a podcast about a specific topic or take a lesson on a learning-app. This way I am not only learning new things. I also get the good feeling of doing something for myself. My third success factor is: switching off! If I meet a business partner for a talk, my smartphone stays switched off. Because this is the only way to really have a conversation.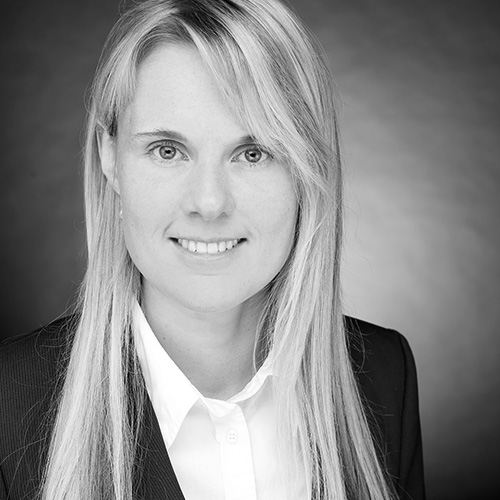 Madeleine Sander
Chief Financial Officer (Group Strategy, Finance & Zeedin) | Hauck & Aufhäuser

Why should the world become #moredigital and #morediverse?
Ideally, more digitization means that we gain more time and space for our thoughts and thus also creativity and innovation. However, a flourishing culture of innovation not only requires freedom and sufficient time windows, it also requires different perspectives, experiences and opinions. That is why uDiversity is the key to innovation and thus to growth – personally and entrepreneurially.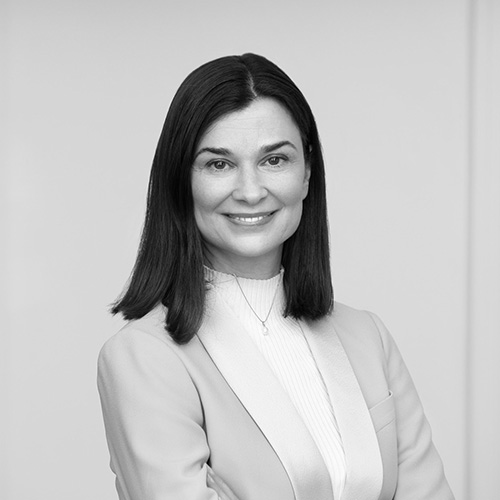 Dr. Nina Smidt
Executive board and Spokeswoman for the board | Siemens Stiftung
Why should the world become #moredigital and #morediverse?
Digital participation and equal opportunities are more important than ever at the moment: Those who can participate digitally can shape economically and socially and have a say. It is important to join forces in order to take all people with you and to avoid further division of society. Various teams help, in large and small steps, because they are fundamentally more creative, more successful and more efficient. At least that's my deep conviction.
Birthe Stegmann
Partner Human Capital, Talent Acquisition, Diversity & Inclusion Leader | PwC GmbH
What does "career" mean for you and why is it important for you?
For me, "making a career" means much more than performance and advancement: it is about your own career path, recognizing your individual talents, having a purpose and pursuing it with full motivation and passion. I live after that and that's why it's particularly important to me to discover, develop and promote talent. At PwC, we live by the purpose of "to build trust in society and solve important problems" – employees ensure this even in times of digital transformation. As an international network, PwC has the privilege of working together across borders and the obligation to let people participate in the digital world. It is important to me that we also anchor the boundlessness of digitization in our daily business, because: Everyone is a talent.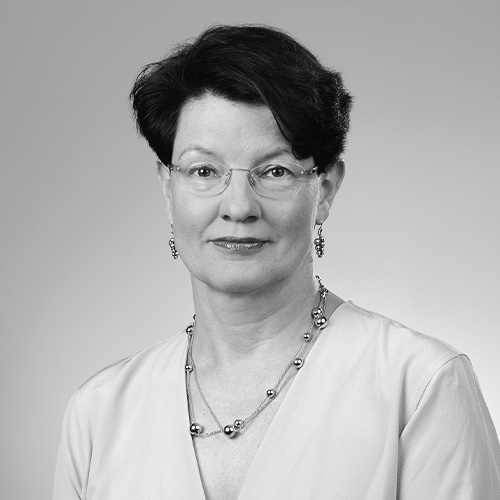 Astrid Teckentrup
Managing Director Sales | Procter & Gamble DACH
Why should the world become #moredigital and #morediverse?
Digitization is a catalyst for innovation. Digital tools create new space to rethink business models or develop new approaches for working together. Companies and society can benefit from this equally. This also applies to diversity: diversity is enriching in all facets and helps us to advance both personally and as a society. Diversity enables us to better overcome challenges, discover opportunities and find new solutions. The corona crisis has also shown that diverse companies are doing better. We shape our future better if we live diversity and use digitalization.
Kerstin Wagner
Head of Talent Acquisition | Deutsche Bahn AG

Why should the world become #moredigital and #morediverse?
A strong train needs strong women! We are in the middle of a major change that requires new solutions and new technological approaches. Rapid and comprehensive digitization enables the rail network to be expanded and the capacity of our infrastructure to increase. We have big plans! Committed AI experts, 3D printing specialists, developers and change makers are required to design this new and exciting world of mobility, because together we are "IN" – #wirsindIN.
Brigitte Zypries
Former Federal Minister
Why do you support the #DFLA2020?
I support the DFLA because it shows in many different categories how many amazing women the digital scene has to offer who do great!