Ann-Kristin Achleitner
Professor of Entrepreneurial Finance at the Technical University of Munich and Member of the Supervisory Board of Linde, Munich Re | TU Munich, Linde, Munich RE

Topics Digitalization and Female Entrepreneurship – which challenges and opportunities are most important related to the financial industry?
New companies must not only emerge in Germany, but also be able to grow into larger companies – accompanied by financiers who support them with notable capital, but also with their experience and contacts. Further expanding these efforts in Germany and rapidly expanding them in view of the pace of digitisation is a major challenge. It can make sense to provide special forms of support for female founders. There are impressive new approaches here. It is important that they accompany the entire chain and already take effect at the universities. The successful female entrepreneurs who develop here will also be an incentive for many others!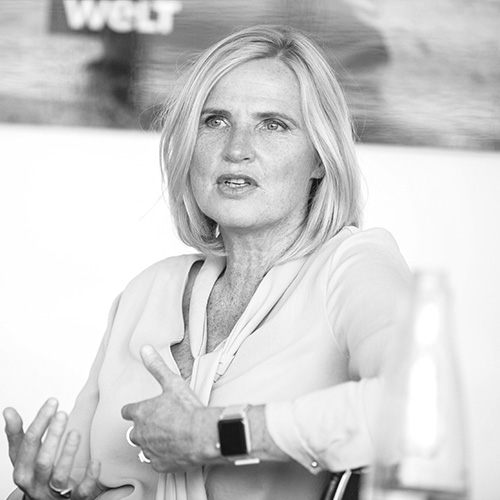 Kristina Faßler
General Manager Marketing & Commercial Sales /WELT

Why should the world become #moredigital and #morediverse?
Perhaps my biology studies opened my eyes a little more than usual to the fact that every person is really unique, really special and that this is a great fascination. Diversity is the way not only to recognize it, but to make it visible, really tangible. The size, the chances of using it in the best sense. And for me, #moredigital means more fairness, more opportunities for participation and design.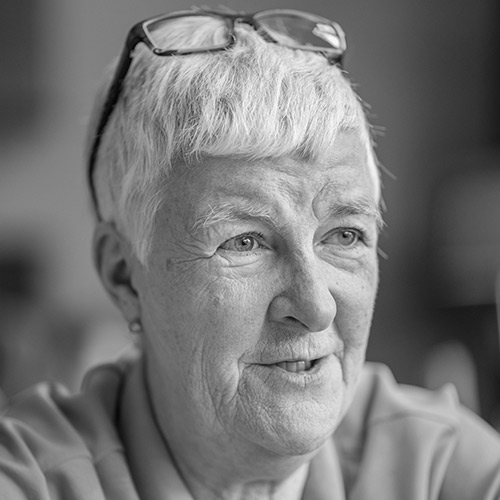 Dagmar Hirche
CEO | Wege aus der Einsamkeit e.V.

Why should the world become #moredigital and #morediverse?
Digitization can support people in many ways. It is important to take all people with you and not to further divide society through digitization. That is why there has to be digital education for all ages. Digitization demands lifelong learning for everyone.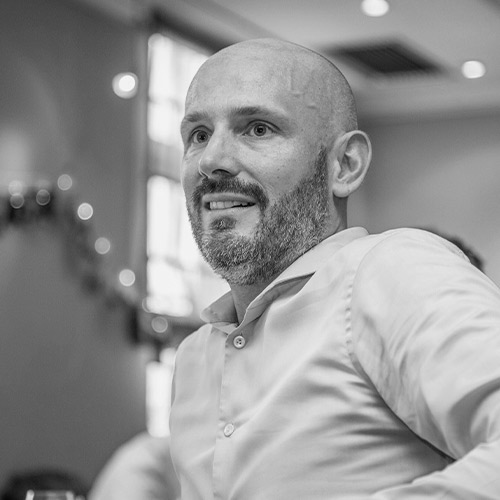 Dr. Jan Ising
Managing Director & Life Science Industry Lead ASGR | Accenture 
Welche Soft Skills braucht es um die Digitalisierung zu gestalten?
Es ist wichtig, Veränderungen offen zu begegnen und dazulernen zu wollen. Neue Aufgaben und Berufe entstehen, die beispielsweise Kreativität und ein konsequentes interdisziplinäres Denken brauchen. In einer vernetzten Welt muss man vernetzt denken und arbeiten, sich auf unterschiedliche Denk- und Herangehensweisen einstellen. Veränderungsprozesse im Zuge der digitalen Transformation brauchen zudem eine gute Kommunikation. Es reicht nicht nur aus, die richtige Plattform zur Verfügung zu stellen. Damit ein Unternehmen der Herausforderung der digitalen Transformation gewachsen ist und daran wächst, müssen Mitarbeiter ermutigt werden, sich darauf einzulassen. Ängste müssen genommen und Rahmenbedingungen geschaffen werden, in denen jeder sein volles Potenzial ausschöpfen kann.
Angelika Kambeck
Head of Group HR | Klöckner & Co SE

How important is it to give digital women a stage?
Digital change is the biggest influencing factor in our economy and society, which has a particular impact on the people and culture topics of a company. (Gender) Diversity plays an enormously important role in the successful management of this change and we are therefore happy to help making (digital) women even more visible.
Janina Kugel
Chief Human Resources Officer and Member of the Managing Board | Siemens AG
Female Empowerment & Digitization – where are the greatest opportunities?
The digitally connected world demands creativity and great adaptability from us. These success criteria are often found in diverse teams. Organizations can no longer afford to think and work in monocultures. In order to get closer to the goal of equal rights, countless women and men work every day for more gender balance. We can make targeted use of digitization: by networking and by making inspiring stories and successes visible. In this way, we can encourage young women with new role models to pursue careers in the tech and digital industries.
Sylvia List
Go‑to‑Market General Manager | NTT Germany

Why do you support the DFLA and what does the DFLA mean to you?
I no longer want to be the "only one" in every meeting! Men know each other, network and remember each other. With more than two smart women in a meeting, the climate in the room changes, the color in the room and the timbre of the voices – it gets friendlier, I have often seen that. But women still form far too few rope teams to have a real action network. DFLA offers a platform to motivate clever and successful women beyond their own discipline and to show them as role models for young colleagues.
Sabine Müller
CEO | DHL Consulting
What are the advantages of using social media to give insight into your professional world?
Social media is advantageous when used holistically in your professional life. When you know what you stand for, what you're passionate about, and what you want, you can be part of the conversation on a much broader scale than your day-to-day physical setting allows. The key is to be social: make connections online but follow them up offline, discover new approaches and test them in the real world, follow your heroes but don't be afraid to challenge them and be part of the debate. In that way, social media helps you learn and develop the skills you need to be successful.
Iris Rothbauer
Head of Public Relations | Telefónica Germany
What are your three personal success factors for a digital work day?
First: Starting the day with a Social Media-scan. First thing I do every morning is to scan my networks on Twitter, Facebook and LinkedIn. This is a kind of ritual for me, next to reading traditional media. This way I start the day very well informed. Second: digital learning. Whenever possible I use free time or waiting time during travel to learn something. Sometimes I listen to a podcast about a specific topic or take a lesson on a learning-app. This way I am not only learning new things. I also get the good feeling of doing something for myself. My third success factor is: switching off! If I meet a business partner for a talk, my smartphone stays switched off. Because this is the only way to really have a conversation.
Annette Siragusano
Head of Corporate Communication | comdirect Bank AG
Deputy Chairman of the Foundation Rechnen & Co-founder of the initiative finanzheldinnen
Topic financial independence: what is your "pro tip" to all digital women?
Use digital offers and possibilities, there are plenty of them. Whether it's a digital household book, online magazines or apps that bring you closer to financial knowledge. See what makes sense for you and share it with your community. Pass on what you found fun in and what is a good way for you. So others can learn from you and you gain a good overview of the possibilities. Once you have taken the first steps, you will find that it is fun to deal with your finances!
Brigitte Zypries
Former Federal Minister
Why do you support the #DFLA2020?
I support the DFLA because it shows in many different categories how many amazing women the digital scene has to offer who do great!