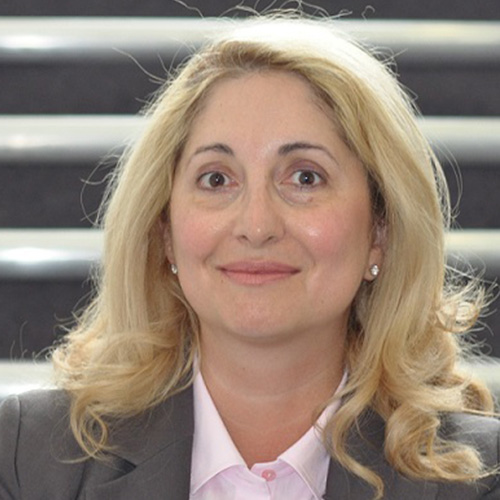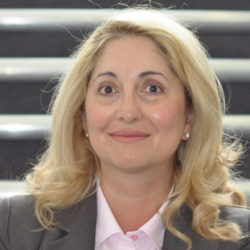 Corina Sas
Professor of Human-Computer Interaction and Digital Health
Lancaster University, UK
Nominiert in der Kategorie: Science
Mit welchem Digitalprojekt willst du dich in dieser Kategorie bewerben?
Several research prototypes, models and algorithms have been already developed in AffecTech. One illustrative example is the work with her students on affective interfaces. A set of prototypes has been developed which integrate biosensors with smart materials and actuators to support people's understanding and engagement with real-time changes in their physiological arousal. This work was presented at ACM DIS conference in June 2019 and already received media cover with a reach of over 6.5 million.
Also in AffecTech, with her students Corina explored what technologies can support memory impairments associated with depression such as negative bias, over-generalisation, and reduced positivity. Their findings indicate that most of existing technologies supporting memory impairments are focused on 'episodic' impairments, which are closely associated with conditions such as dementia. In contrast, memory impairments in depression are fundamentally different and demand novel technologies such as those that can help people actively capture positive memories often by anticipating and planning for positive events, or prompt users with positive memories to counteract negative thoughts. This work was presented at CHI 2019 conference.
Another project funded by an industrial cooperative award is with a Cambridge-based design studio that developed an innovative 3D food printer. This project explores how taste and smell of 3D printed food can be used to develop novel multisensory interface for richer user's emotional experience, and was also presented to ACM DIS 2019 conference.
Welche Bedeutung hat die Digitalisierung für Deine/ihre Karriere?
After starting her academic career at Lancaster University, UK as lecturer in 2004, Corina become in 2017 the first female Professor in the School of Computing and Communication. Here, she leads world-renown research in Human Computer Interaction (HCI), and with a passion and track record of managing large scale interdisciplinary projects, she drives the international research agenda on digital mental health.
Over the last decade Corina has developed research interest in affective technologies focusing on emotions, memories and self-reflection and for a good reason: emotions signal things of importance to us and in order to become more self-aware and able to perform behaviour change, we need to become more in touch with our emotions. This goes far beyond mere capturing and tracking moods, to support understanding emotions and their causes, and training to change our emotional responses in more adaptive ways. This drive motivated her work in emotional wellbeing and digital mental health. Such research is particularly relevant given the vast societal cost of affective disorders, such as stress, depression and bipolar condition.
With the European Commission's funded project which she coordinates: AffecTech (2017-2020), Corina is positioning herself as leader in the area of personalised technologies for affective health. The project's success story featured in EC Horizon magazine being an illustration of her ability to create highly interdisciplinary teams of researchers (HCI, biomedical engineers, and clinical psychologists) and to inspire them to successfully work together.
Warum bist Du/ist sie ein Digital Female Leader?
Corina was also awarded in 2019 the Lancaster Staff Award for outstanding contributions in research excellence and exemplary leadership, nominated for Women in IT Excellence Award 2019, and for the TransTech200 - an annual list of the innovators developing science-based research that significantly increase mental and emotional wellbeing (2017).
Corina's publication track of over 130 papers includes those in flagship journal ACM Transactions on Computer Human Interactions and ACM CHI and DIS conferences. Her research has received several awards and substantial media cover in The Times, Science Daily, Forbes, Mirror, Yahoo, Reuters, Sun, Metro and Daily Record, The New Scientist, Daily Mail, CBS, NBC, Medical Daily, BBC2, and interviews for BBC 5 live, BBC Hereford and Worcester, Austria National Radio, and San Francisco radio. Her research excellence is also reflected in invitations to join the Editorial Boards of the two most prestigious HCI journals: ACM Transactions on Computer Human Interactions, and Taylor and Frances Human Computer Interaction.
She also earned research income well above the discipline norm, being awarded in the last 15 years over £10.5M, with over £6M as Principal Investigator.
Corina also holds several leadership roles at School, Faculty and University levels: growing her own group of researchers (7 current PhD students, and 7 completed, Lead of School's Pervasive Systems Group, Director of HighWire Doctoral Training Centre, and Assistant Dean for Research Enhancement in the Faculty of Science and Technology. These roles stand as recognition of her female academic leadership in a School and Faculty predominantly dominated by male academics.
Was Führung für mich/sie bedeutet
For me, female leadership is transformative leadership which embodies the feminine values of care, cooperation, mentoring and empowerment. I am also a strong believer of leading by example. Hence, interest in my own development has led to my enrollment in the Executive MBA degree with Lancaster Management School (2016-2018) which I graduated with Distinction and have been also awarded "The Best Student Award". This degree has been instrumental for the transformational and strategic approach to my leadership roles.