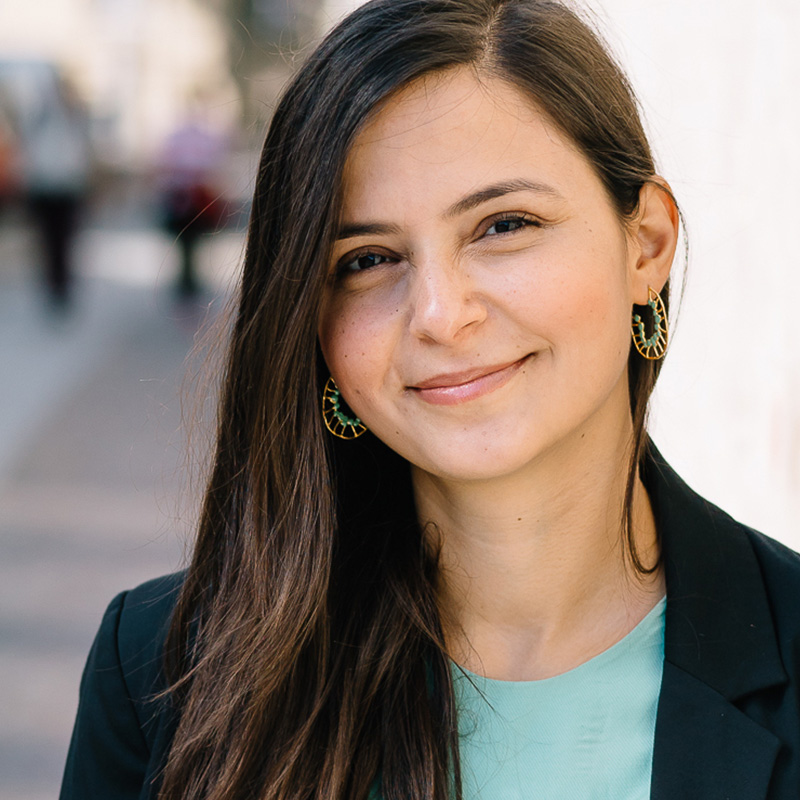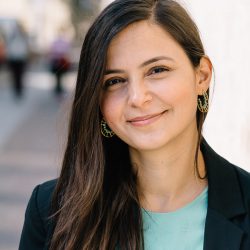 Şebnem Elif Kocaoglu Ulbrich
Founder
Contextual Solutions
Nominiert in der Kategorie: Fintech-Money
MIT WELCHEM DIGITALPROJEKT WILLST DU DICH IN DIESER KATEGORIE BEWERBEN?
I would like to put forward my consultancy, Contextual Solutions, under this category:
Contextual Solutions is a Berlin-based Strategy Consultancy, Coaching, and Publication Agency specialized in FinTech and LegalTech. We help entrepreneurs, SMEs, and corporations enter the ecosystem or strengthen their positions in the market by outsourcing the necessary tools and ideas or facilitating connections to our network of experts. In short, we introduce entrepreneurs with ideas to the right people and support them through the start and growth phases. We help foreign entrepreneurs while entering the German market.
By definition, Contextual Solutions is just another strategy consultancy active in the market, but the values it represents makes it unique. We are one of the only female-led consultancies in the ecosystem, and we only partner with freelancers and institutions that represent inclusion and diversity. We are challenging the working ways of standard finance companies and law firms. Last but not least, we try to empower and inspire individuals interested in learning more about the changes in the traditional finance and legal sectors through the content we create and spread.
The founder of Contextual Solutions, Sebnem Elif Kocaoglu Ulbrich, is the co-author of three prominent industry publications (The PayTech Book, The AI Book, The LegalTech Book) by Wiley and is currently working on two more projects for this year. She is a periodical writer for FinTech Istanbul, Blockchain Turkey, LHoFT, Everly.eu, and Fintechna. She also promotes digitalization across industries through speaking slots and mentorship programs (Berlin Startup School, Holt Accelerator, etc.)
Welche Bedeutung hat die Digitalisierung für Deine/ihre Karriere?
I was practicing as a traditional banking lawyer in my home country until I became aware of the change across industries. That's when my career started satisfying me less. I decided to turn my life upside down: moved to Germany, started from scratch as an entrepreneurship master student, and accepted the job offer from a startup. I worked several years in the FinTech industry (FinLeap, Cringle, Lendico) and ever since developed my professional and leadership skills until I learned the industry from all sides. Last year, I leaped and started my consultancy. Now I advise corporates and startups on their digital roadmaps, and most importantly, spread the word through the content I create (through blogs, books, social media, and speaking opportunities). Working at the intersection of technology, law, and business, I highlight the changes in the finance & legal industries and how important it is to develop interdisciplinary, digital skills. The feedback I have received from single individuals that reach out to me motivates me to continue.
I was able to imagine a different career path after more than six years of strict legal practice in a very pressuring culture. Digitalization was the key to this transformation. Having the courage to switch to a new, international career path and developing myself in a way that allowed me to become self-employed and become a published writer wasn't easy. Now, I try to help other people lacking the imagination and courage to make a change in their careers and businesses through digitalization.
Warum bist Du/ist sie ein Digital Female Leader?
During my career, like most women, I have made mistakes like not negotiating, not pushing hard enough, or not communicating what really I wanted. In time I learned from them and never repeated these mistakes. Every new job opportunity gave me a chance to correct past errors, and I took these chances. This cycle taught me how to be visible in a male-dominated vertical and use my stereotyped features as advantages. I started actively promoting diversity and inclusion at work. I have been sharing my learnings with fellow females ever since to push them through the career ladder and empower them through mentorship programs or simple coffee meetings. I try to give them directions and share my insights on how to use digitalization to shape their careers. As I was climbing the career ladder, I didn't have many inspirational female leaders to look up to, and now I am trying to learn and teach by doing.
Additionally, I try to promote and advocate for women in tech through the many platforms and associations (Women in Tech Berlin, Istanbul Blockchain Women, Turkish Women's International Network Germany, etc.) that I am an active member of.
Was Führung für mich/sie bedeutet
To me, leadership merely means standing out when completing any task by impact and empowering and inspiring other individuals about who they should become and how to contribute to society.