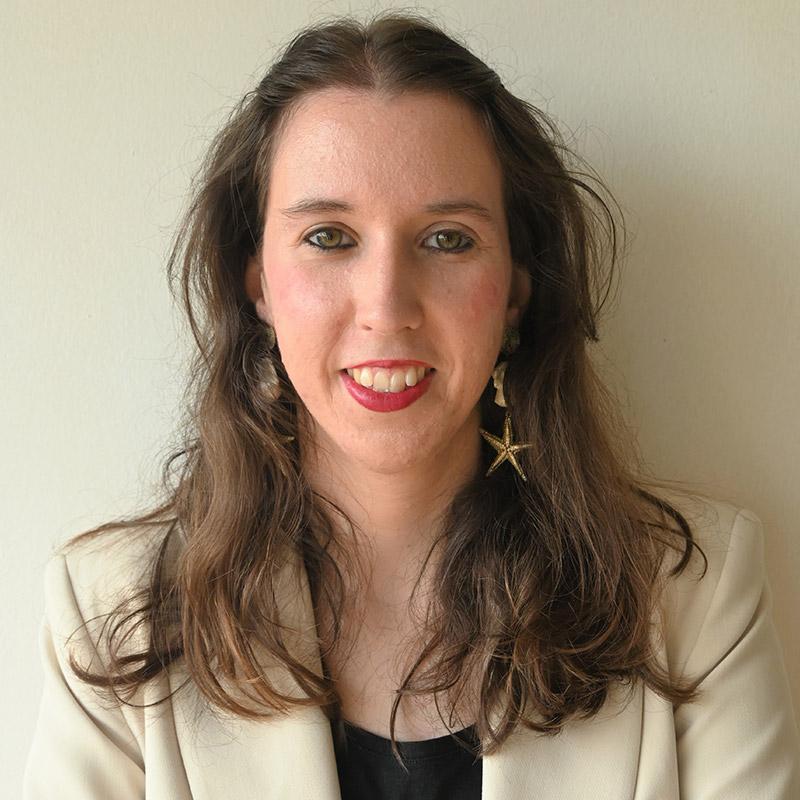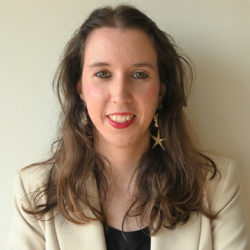 Anna-Laura Seifermann
Project Manager - Design and Implementation - East and Southern Africa
Viamo
Beworben in der Kategorie: Innovation
Mit welchem Digitalprojekt willst du dich in dieser Kategorie bewerben?
The project(s) I am working on are Remote Trainings across East and Southern Africa.
As the COVID-pandemic has hit hard on the African continent, it had to be reimagined how people who urgently needed training (e.g., healthcare workers needing to be trained on COVID) can be trained with all the restrictions lockdowns. Currently, smartphones are still not as widespread in Sub-Saharan Africa and would make trainings not as accessible for marginalized people. Viamo's approach was to create Remote Trainings where participants only need a basic mobile phone and receive Interactive Voice Response training over the course of weeks or months. The costs of the calls are covered by the partners and thus, the beneficiaries do not have to pay to participate in the trainings. As all the content is delivered through phone calls, it also accommodates illiterate people well.
So where do I come in there? I am the donor's main contact and the person designing and implementing such a project. This incorporates turning training manuals in palatable content for mobile phones, develop questionnaires to determine the knowledge base before and after the training, building the call trees on the platform to push out the content, determining call windows to ensure the beneficiaries are actually reached and preparing reports to showcase the impact the projects had.
In a Western view, the Remote Training projects might sound very low-tech and easy, however, the way I can actually contribute to reach people who don't necessarily have access to the internet and help them to participate in the digital economy is enormous. Leading the way forward with such an innovative way of utilizing already existing technology while ensuring to make it accessible and inclusive incorporates for me what being a Digital Female Leader means.
Welche Bedeutung hat die Digitalisierung für Deine Karriere?
Digitalization has always been at the centre of my career. While my experience has been diverse ranging from working in Big Tech and development and in various countries (Ireland, Rwanda and Uganda), the main topic has always been around digitalizing processes and improving the lives of people by pushing a digitalization agenda. I see digitalization not only as a vehicle for economic growth, but a fundamental tool for collaboration on all levels and the key to improve working and living conditions globally.
Warum bist Du ein Digital Female Leader?
Women are still a minority in the tech world – and a main reason for that is the stereotype of technology that is present in the world around us. Technology has so much more diversity and actually needs the brainpower and perspective of more womxn – especially BPOCs.
In my current role (and generally), I see myself as a Digital Women Leader in two ways: (i) leading digitalization as a woman and (ii) being a leader to other women finding their space in a digital career.
For the first part, I am leading the ways for development and UN agencies and NGOs on how to reach their beneficiaries through digital means as a woman. The development world as well as the tech world are quite male-dominated and I prove on a daily basis that I have the same capabilities to translate development activities into meaningful and impactful mobile technology projects. Having worked with Oracle, Microsoft and KfW, my work experience has been quite enriching, yet, the access to these institutions has also always been a (white) privilege. Most of my female Ugandan colleagues are new to the tech sector as well as working in an international organization. As their peer and a Digital Woman leader, I encourage them to get the visibility, experience and passion to build a sustainable career around digitalization and eventually become a trailblazer for young girls in their communities.
Was Führung für mich bedeutet
Leadership means guiding people around you in a (new) direction while always making sure that everyone can be on board and can continuously grow on this path.