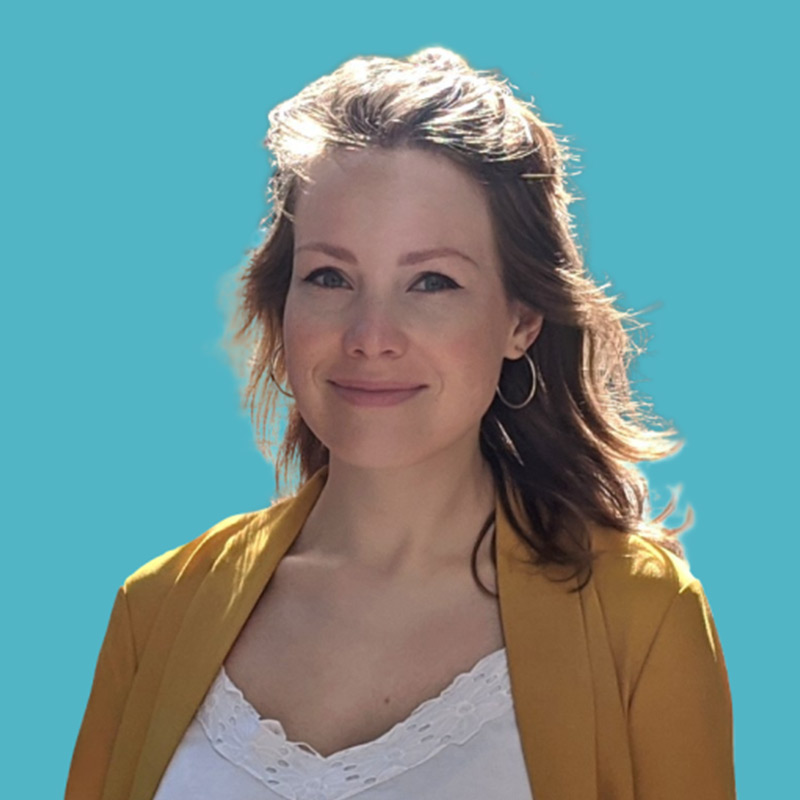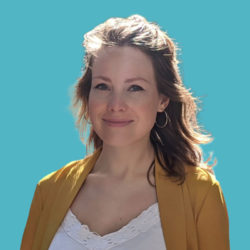 Katja Kolmetz
Founder and CEO
WaveMakers
Nominiert in der Kategorie: Digital Leadership
Mit welchem Digitalprojekt willst du die Person in dieser Kategorie nominieren?
I would like to nominate Katja for her amazing project named WaveMakers - a Berlin-based startup that is offering 100% digital leadership programs while empowering women and underrepresented groups, and disrupting current leadership norms. She founded WaveMakers with the goal of helping anyone be a leader in their own, unique way.
The lack of diverse role models in official leadership ranks is obvious, but do we really need to wait until that problem is solved at a societal level? Do we need to wait for an equal representation of disadvantaged groups? Or can we do something at an individual level to empower ourselves now? Beginning of 2020, Katja consulted with psychologists, leadership researchers, and coaches to answer this question. Fast forward 1.5 years, she designed and ran 3 cohorts of a digital female leadership program and founded WaveMakers to empower a new generation of diverse, authentic leaders. WaveMakers was awarded the Berlin Startup Scholarship in April 2021. It is being supported by the startup service of Humboldt University and received funding from the European Union (European Social Fund) and the City of Berlin.
Unfortunately, many leadership programs only reinforce existing stereotypes of what makes a great leader (be more assertive, less sensitive…) and reflect the leadership ideal as we know it. At WaveMakers, we are challenging the idea that this is the only way to lead effectively. We empower individuals to be leaders without compromising who they are and where they come from, and equip them with digital tools and experiences to succeed. By doing that, we disrupt existing stereotypes around what makes a good leader and that is what makes this project so unique: Not trying to fit people into a rigid "leadership framework", but empower them to shine in their own way, and lead from the inside out. The first WaveMakers cohort for (emerging) digital leaders of all genders launched at the beginning of July with 30 awesome individuals from 20+ countries.
We need diverse, authentic leaders to make this world a better place and thanks to Katja and WaveMakers we contribute to making that a reality.
Welche Bedeutung hat die Digitalisierung für ihre Karriere?
Katja is a Berlin-based entrepreneur with a corporate background, focused on technology and innovation. Her current startup WaveMakers is a digital self-empowerment platform for women and underrepresented groups.
She started her career in reputed tech companies like Philips and SAP where she was leading Philips IT Communications and Change Management in the EMEA region, and engaged SAP employees into Entrepreneurship and Innovation. As Head of Marketing Communications at SAP.iO, SAP's startup incubator, she explored the field of digitalized business development and communications strategies, and became an advocate for female leadership in a digital era.
When the Covid-19 pandemic hit, Katja used the time of the first lockdown as an opportunity for reflection, creativity, and innovation. She designed a female leadership program to empower women from across the globe in an entirely digital space. In a time where face-to-face interaction was impossible, she wanted to enable meaningful digital connections and upskilling opportunities, while going far beyond traditional conference calls that we know from pre-covid times. She created an innovative digital experience, including an online curriculum and safe space where women from around the world could learn from each other.
This digital experience inspired the idea of her startup WaveMakers in which she drives digitalisation by enabling meaningful human-to-human interactions and making global connections in a digital space - at scale.
Warum ist sie ein Digital Female Leader?
The person I nominated is a Digital Female Leader who stands for gender equality and authentic leadership in a digital era. Her mix of confidence, natural curiosity, and intrinsic motivation has led Katja into taking the lead, challenging the status quo, and inspiring others. She pioneers innovative digital methods, including distance leadership, digital workshops, and gamification, as ways of engaging people from diverse countries, backgrounds, and generations.
At WaveMakers, she leads a small, international team which works with customers from 20+ countries, ranging from Finland to Italy, USA, Nigeria, Israel, Brazil, and Sudan. As a digital leader, Katja champions new ways of working in a remote environment, and shares her knowledge in blogs and podcasts. She also advises companies on key topics like creating safe spaces online, addressing unconscious biases, authentic leadership, vulnerability, and building trust in a digital environment.
Katja stands for a new way of leading in which she lets go of outdated leadership stereotypes which are defined by typically "male" characteristics. Instead, she has found her own way of leading which focuses on authenticity, community, and growth.
Katja created the 3 principles that guide her own leadership style and the work done by WaveMakers:
Outgrow yourself: Leadership is not a job title. It is a decision to be made, and a mindset and skill set that can be acquired. Katja's priority is to help every WaveMaker - team members and customers - grow professionally and personally to achieve anything.
Join forces: One wave never comes alone, but it always needs one courageous leader to ignite many and create a ripple effect. Katja sees herself as a connector who brings together like minded people from across the globe to make a massive impact - together.
Be you: Authentic leadership is easier said than done, especially when you don't have the privilege to comply with the current leadership norm. That's why Katja celebrates diversity and uniqueness, and encourages everyone to bring their whole self to work instead of changing themselves to fit in.
Was Führung für sie bedeutet
In Katja's opinion, a title doesn't make a leader, and not every leader needs a title: Leadership comes in many shapes and forms - and that's the beauty of it.