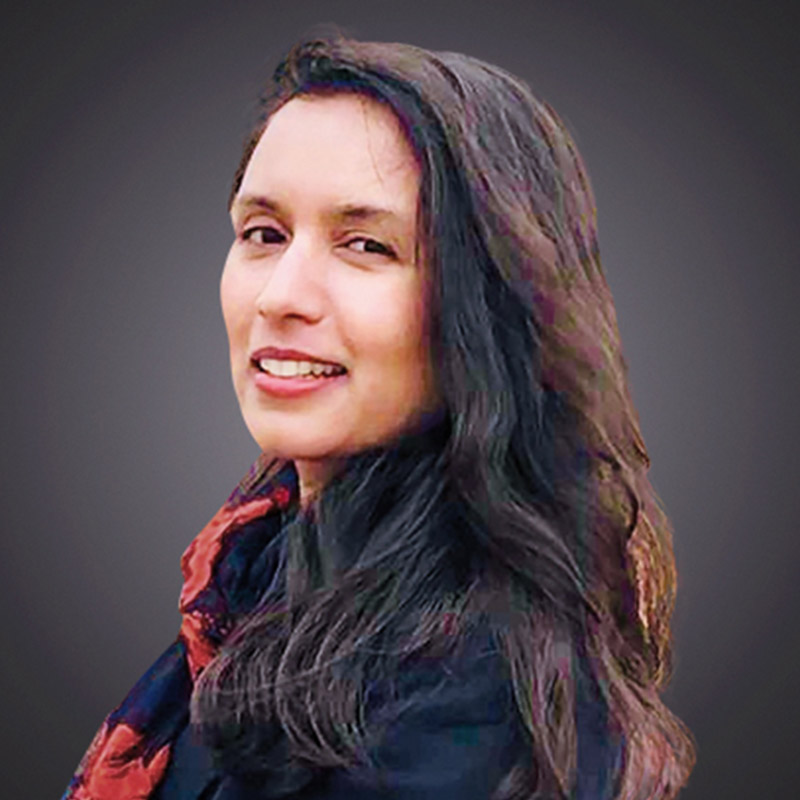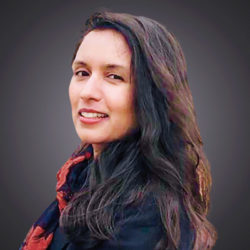 Dr. Maha Hosain Aziz
Professor, Author & Cartoonist
NYU - MA International Relations Program
Beworben in der Kategorie: Global Hero
Mit welchem Digitalprojekt willst du dich in dieser Kategorie bewerben?
My digital project for the Global Hero category is my upcoming comic book sequel, THE GLOBAL KID – it is unique because it is quite literally The World's First VR/AR Political Comic Book for tweens (and even adults)! During the pandemic, I realized that to educate more youth about global risks, I needed to do more than just another comic book. Combining creativity and tech was key. I found a way to take the comic to the next level – into the virtual and augmented realms! In the last year, I luckily secured funding and recruited various partners to help me take The Global Kid to new heights. Later this summer, I'm launching my VR/AR comic book that teaches readers about global politics and encourages them to be more activist. My tech partner is award-winning edtech startup Musemio in London, with notable contributions from Rome-based AR Market. I also think it's important to give back, which is why I'll be giving 10% of profits to a global nonprofit which has the spirit of The Global Kid given its goal of uniting the world. The Global Kid is also building links with education foundations so underprivileged, underrepresented students in different countries can learn from the comic about the pandemic era – and what may be next in the 2020s. Currently, my project is being featured in the online gallery of the 2021 London Design Biennale but it was at their physical exhibit at historic Somerset House too. I also plan to launch an NFT based on The Global Kid with an artist on an eco-friendly platform with proceeds also going to a global nonprofit. Lots of excitement ahead for The Global Kid!
Welche Bedeutung hat die Digitalisierung für Deine Karriere?
I see myself as a global citizen but with Pakistani roots, having lived in 7 countries by age 14. This has shaped my life's work, especially in the last decade. I'm a global risk educator trying to make better sense of the world – but with a twist. I teach, write about, consult on and draw this topic to educate my audience. Global risk is about identifying the geopolitical, political, economic or social threats to our stability – what could go wrong? The tech factor *always* comes up. I do research with grad students at NYU; teach high schoolers via e-startup Pioneer Academics and diplomats via the Global Diplomatic Forum; and consult with governments to help shape policy.
But what about everyone else? This is why I started writing books for adult readers and drawing comics for tweens to further educate my fellow global citizens (note: a % of my profits always go to good causes since #weareallinthistogether). My five-time award-winning, bestseller Future World Order and its upcoming sequel A Global Spring consider the global risks that will shape the 2020s but also the tech factor. My six-time award-winning political comic The Global Kid teaches kids about global affairs; in the sequel, I use virtual (VR) and augmented reality (AR) tech for an enhanced global education – it's the world's first VR/AR political comic for tweens. I'm also planning an NFT based on The Global Kid on an environmentally sustainable platform to further educate my audience.
Warum bist Du ein Digital Female Leader?
I'm a Digital Female Leader because of my globally-focused risk research, books and comics – and my desire to give back to our global community. But I feel I've been more effective (or lucky) by leveraging three factors in my career:
1) *Creativity is key. Giving a speech about global risk or writing a book isn't sufficient to educate people about our challenges. This is why I drew my comic in 2016 to teach kids about global risks and their role in tackling them. And it is why I'm releasing the sequel now when educating the public is so critical.
2) *Technology obviously helps with reaching more people when you leverage social media. But using technology to enhance the educational message is imperative. My new comic features a female superhero with a canine sidekick, but you can be fully immersed in the story through VR and engage directly with the characters while also learning about elections or automation unemployment. You can "become" a Global Kid and "see" the need for more activist citizens.
3) *Networks are critical, especially outside of one's industry/discipline. I tap into different networks to share ideas with more people. But also consider networks outside your comfort zone – those whose views may be different from your own. Perhaps you are a political scientist like me, but you share your ideas with a group of psychologists, a taxi driver, or a nonprofit. See if you convince them – but also see what you learn from this dialogue.
Was Führung für mich bedeutet
Leadership in my career in education has been about making better sense of the world so my fellow global citizen – regardless of their age – can make better decisions for the future; leadership is also about setting an example by giving back, e.g. a % of profits from my books and comics always go to important global causes as we really are all in this together.