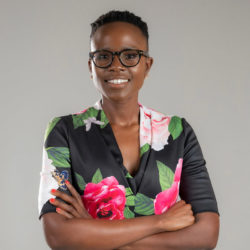 Nozipho Duma
Head of Data
First National Bank
Beworben in der Kategorie: Digital Transformation
Mit welchem Digitalprojekt willst du dich in dieser Kategorie bewerben?
The group embarked on working with the various business units, segments, and franchises to co-create an integrated financial solutions platform that aims to unlock meaningful value exponentially for all customers, employees on the foundation of trust. This platform-based operating model offers customer-centric financial solutions. As part of building this integrated financial services platform key capabilities were identified and the decisioning platform capability was one of them – essentially the decisioning platform capability aims to facilitate automated decisions shaped by the user's context across all interfaces to maximise the lifetime value of Citizens. I was the group's Decisioning Platform Capability Program Lead accountable for program delivery for the holistic Decisioning Platform Capability and its sub-capability programs e.g. Decision Engine i.e. originations, account management, financial modelling, collection, analytics, and marketing. Key Responsibilities within my team (direct and indirect report +/- 25 including Business & Data Analysts, Project Coordinators & Mangers, System Developers & Testers, Data Scientists, Architects, Product Managers): Use Case Definition, Road Map Definition, Facilitating of Design Thinking Workshops, Enterprise Architecture, Agile Methodology & Adoption, Data, Information Management, Big Data Analytics, Digital Enablement, Leadership & Management through coaching, empowering and facilitating teamwork across multiple teams. I held this role for almost 2 years and helped the group deliver key milestones and foundational building blocks or rails i.e. streaming capability use cases, batch processing (internal & external data), analytical model development, integration to interfaces & channels and proactive and reactive monitoring. I also helped build a strong team within the sub capabilities to champion use cases and execution thereof. Awards & Achievements: All Star Winner: Top Performer in Segment/Franchise, Platform Program Manager Recognition Award, Digital Platform Ambassador for Segment, Featured in Leadership Conference, Top 10 Rising Star in Financial Services, InspiringFifty SA Women in Tech Winner, Industry Conference & Webinar Speaker.
Welche Bedeutung hat die Digitalisierung für Deine Karriere?
Digitalisation has been fundamental in the various roles (and projects) that I have held throughout my career – in the banking industry the focus continues to be about enabling our customers to self-service using the platforms available to them i.e. banking application, online banking etc. – in projects that I lead i.e. single sales application, account opening, records management etc. we managed to bring the full offering of banking to the customer's hand in any location in the world. In the work I did with the South African Revenue Services we were able to modernise legacy systems and put in place a seamless system and processes for employers to file their tax returns using automated and prepopulated functionalities to process bulk information via import functionality into the easyFile software, this done whilst offline, once submitted the software fully integrates to the live systems – similarly with eFiling for taxpayers the system was modernised to be intuitive and allow for faster processing. In the work I did in the oil and gas industry I worked on a global digital transformation program which included various technologies and users that integrated in one single platform that allowed for faster collaboration and empowered customers to place orders and view information in real-time (order tracking, service requests, account details). Digitalisation in my career is an enabler which catapults business improvement, opportunities that add value to our customers and the larger organisation.
Warum bist Du ein Digital Female Leader?
My passion for IT started in primary school, I've always been fascinated about how technology works and plays a critical role in transforming our society. My chosen track has been geared towards being digital affluent. People seek my advice/inputs in understanding real business problems or opportunities and how to go about solving for these. I have the ability to make complex problems and technology capabilities be better understood in simpler ways. I have excellent acumen in IT and business process engineering, able to integrate various business processes/technologies/capabilities from inception, implementation, monitoring and evaluation. I don't shy away from the unknown or ambiguous – I help put in place building blocks to better understand the steps required. I have worked in multiple cross-functional teams and have strong experience working across multiple geographies (Asia, Africa, Europe and Latin America) – this has helped strengthen my communication and collaborative efforts. I have successfully led and delivered projects and won awards i.e. Innovation Awards, Adobe Max Awards in North America, All Star Winner: Top Performers in Segment, Top Talent, SA Women in Tech, Rising Star. I continue to feature in speaking engagements at work (i.e. leadership conferences, data & analytics showcases, digital platform transformation programs etc.) and outside of work (guest lecturing) as well as industry conferences/ webinars. I am a people developer; I value people and their contributions to the organisation. I embrace my true authentic self and motivate and inspire those around me.
Was Führung für mich bedeutet
Leadership is valuing people and their contribution to the organisation and larger society/ world.