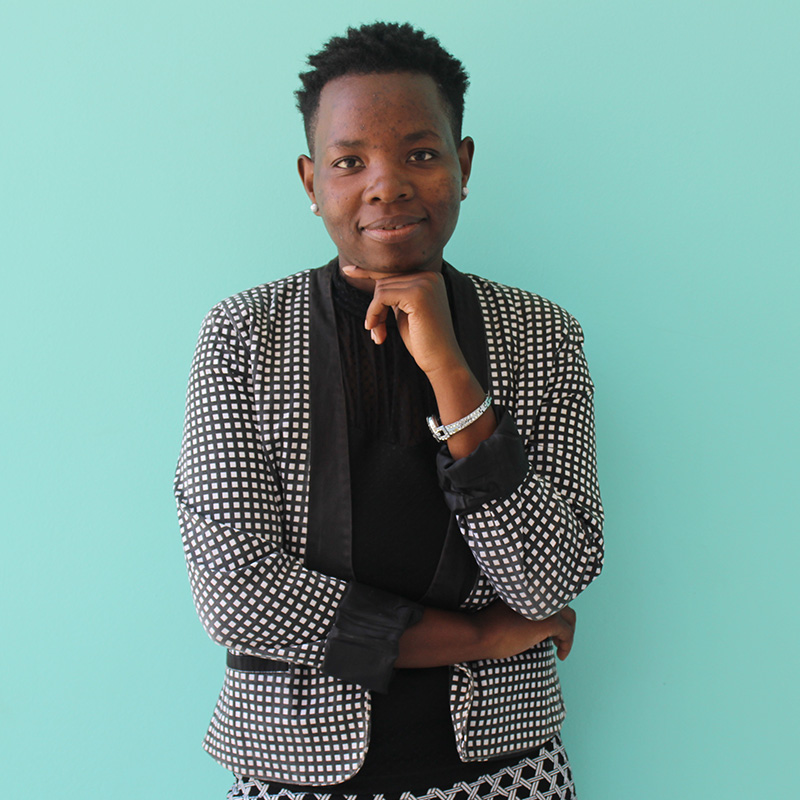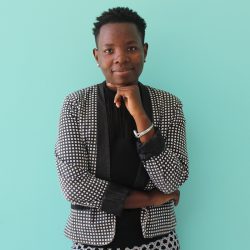 Sibongile Mongadi
Founder
Uku'hamba (Pty) Ltd
Nominiert in der Kategorie: Innovation
MIT WELCHEM DIGITALPROJEKT WILLST DU DICH IN DIESER KATEGORIE BEWERBEN?
Uku'hamba (Pty) Ltd produces light weight prosthetics to improve the conditions of amputees living with disabilities thus giving them back their independence. Uku'hamba has identified the challenge faced by amputees. The demand for prostheses each year exceeds the supply a very large margin and the cost of prosthetic's very high. Prosthetics are custom-made, water-resistant and low cost. Our core business's in the bio-technology and health care manufacturing industry.
Welche Bedeutung hat die Digitalisierung für Deine/ihre Karriere?
Uku'hamba uses a different manufacturing process 3D Printer is the underlying technology used, in manufacturing light weight and low cost prosthetic too fasten out-put production.3D Printing is regarded as additive manufacturing, is a process that uses a layer-by-layer approach to build an object from a digital file.It's not a secret that 3D printing is better than traditional manufacturing for specific tasks.
The most attractive feature of 3D printing is the ability to create shapes and objects that cannot be achieved otherwise.
*Complex geometries
*Mass customization
*Integrated Assembly
*Engineering redesign
Warum bist Du/ist sie ein Digital Female Leader?
Young trablizer and visionary of Uku'hamba (pty) Ltd, Sibongile Mongadi's from the township of Soweto.
Her entrepreneurial talents started from an personal experience after interacting with an amputee at a health facility in Johannesburg that provoked her to make a positive impact and improve the quality life of amputees by giving them back their independence, for the underprivileged using 3D printing technology to produce prosthetic limbs at low cost with the useage of affordable material.Sibongile Mongadi's also known as
-News24 Next Young Nelson Mandela of the Future 2019
-Top100 South Africa Shining Stars in Science and Technology 2019
-Top50 South Africa Inspiring Women in STEM 2019
-Africa Female Innovator of the Year Finalist 2019
-GAP Gauteng Township Economy 3rd place Winner 2019
-Transnet Young Innovative Entrepreneur 1st place Winner 2018
-Social Innovation Summit 3rd place Winner 2018
-HSRC Data Scientists Innovation Hackathon 1st place Winner 2018
-Hivos Innovative Entrepreneur in the SADC region Top5 Winner 2019
-Top25 Emerging Social Innovator across Africa 2018 by Amex.
-I.F Global Entrepreneurial Disruptor 2019
-Top100 First watch Entrepreneurship finalist 2019
-Top100 TYI Young Innovator in the SADC region finalist 2018
-WOS Women in Technology Finalist 2019
-Santam Women of the future Nominee 2020
-NYDA Young Trailblazer 2020
-Levers and Heels Top100 Africa Women in STEM 2020 fighting COVID-19 pandemic
Was Führung für mich/sie bedeutet
Leadership is not position and is the capacity to translate vision into reality.