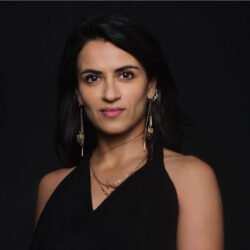 Ania Pilipenko
Founder
Metawalls
Unternehmensart: Start-up
Mitarbeiterzahl: 1-10
Nominated in the Category: Global Shero
Description of the project / start-up

Status of the project / start-up:
Projekt wird gerade umgesetzt / Startup ist gerade in der Gründungsphase
Ania Pilipenko ist Gründerin von Metawalls.io, einem Blockchain basierten Start-up, das Streetartists empowert und deren Geschäftsfähigkeit durch Tokenisierung fördert. Das führt zu mehr Sichtbarkeit und Verständnis für Streetart und deren Künstler:innen und erleichtert uns als Betrachter:innen den Zugang zur Kunst, ermöglicht Teilhabe bzw vermittelt Wissen rund um Blockchain Technologien. Das Start-up hat in Berlin gestartet und ist bereits international bekannt und tätig.
Why does her project / start-up promote digitalisation?
Blockchain und Metaverse ist in aller Munde, doch oft fehlt das Verständnis und der Zugang bzw. Projekte, in denen diese Technologie erfolgreich Verwendung findet. Metawalls.io zeigt, wie Tokenisierung zukünftig ein Teil unserer Alltags sein wird.
The DFLA and the motto "Be bold, be brave, be you" stand for new ideas and the courage to be the first. Where is the nominee first and a pioneer for others or just brave enough to be herself?
Ania ist keine gebürtige Deutsche und zeigt mit ihrem Lebensweg, dass man Ziele erreichen und auch als Frau, erfolgreiche Gründerin in einer von Männern dominierten und zukunftsweisenden Branche sein kann.