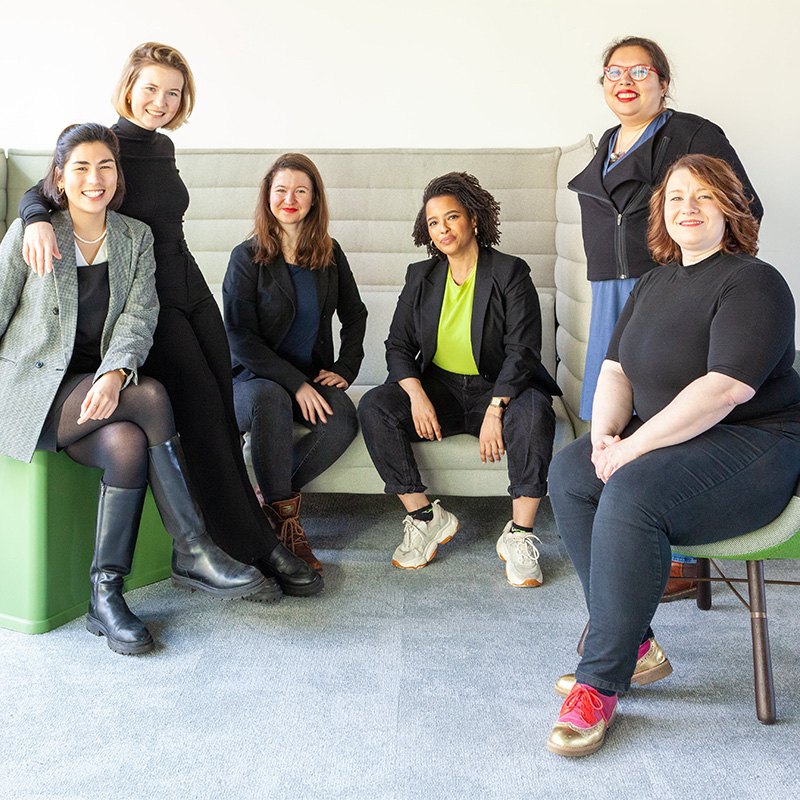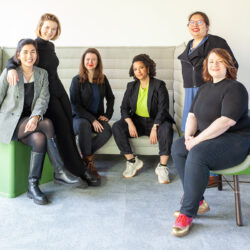 Kaori Schütz, Deborah Paluch, Elinda Fetaji, Stella Sak, Inken Alber, Laura Detels, Jana Janze, Melanie Peterson
GovTech-Revolutionizers
GovMarket
Unternehmensart: Start-up
Mitarbeiterzahl: 1-10
Nominated in the Category: Digital Leadership
Description of the project / start-up

Status of the project / start-up:
Projekt ist abgeschlossen / Startup ist bereits gegründet
GovMarket ist Deutschlands App-Store für GovTechs. Das Ziel des Unternehmens ist es, Lösungen von Start-ups an die Verwaltung zu bringen und so ein Innovationsökosystem für eine effizientere und inklusive Beschaffung zu schaffen.
Why does her project / start-up promote digitalisation?
Start-ups die an komplexen Vergabeverfahren meist scheitern, haben in GovMarket einen Partner, der sie mit der Verwaltung vernetzt. Gleichzeitig bekommen Behörden über den Marktplatz einen umfassenden und transparenten Einblick über die vielen innovativen Lösungen, die bereits existieren und diese so vergleichen. So entstehen für beide Parteien Chancen, gleichzeitig werden durch die Vergabebegleitung, die das GovMarket-Team gewährleistet, Riskien minimiert. Zusätzlich setzt sich GovMarket, als ein von Frauen geführtes Team, für die Sichtbarkeit von Gründer:innen ein.
The DFLA and the motto "Be bold, be brave, be you" stand for new ideas and the courage to be the first. Where is the nominee first and a pioneer for others or just brave enough to be herself?
Das GovMarket-Team steht für Diversität, Chancengerechtigkeit, Empathie und Authentizität. Das Team besteht aus Frauen unterschiedlicher (sozialer) Herkunft, Generationen, und Werdegang. Es ist immer wieder inspirierend miterleben zu können, wie dieses Team durch so viele verschiedene Perspektiven, Motivation und Vision die Digitalisierung in der Verwaltung vorantreibt.