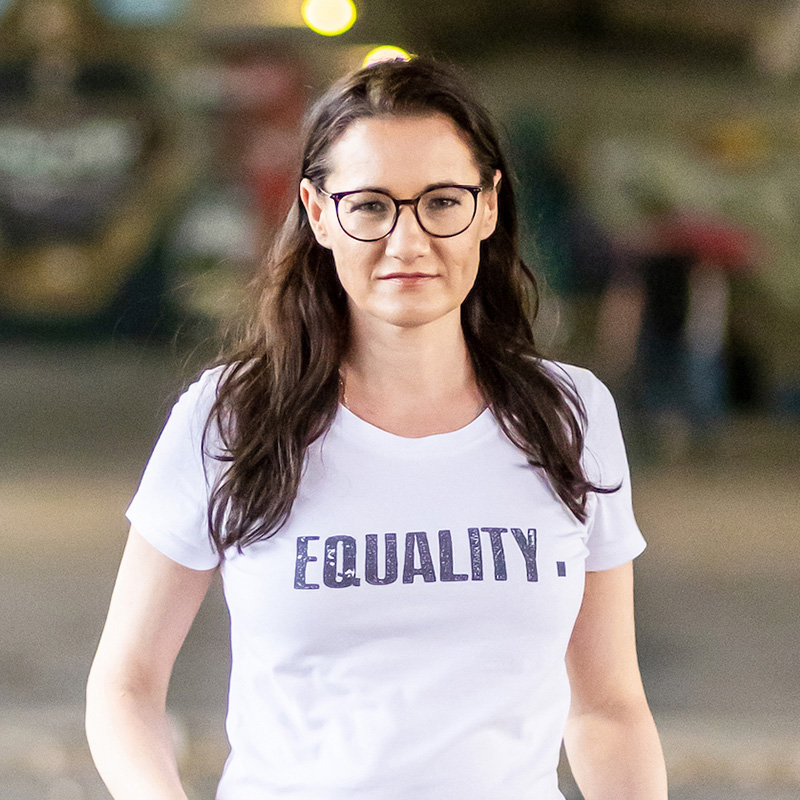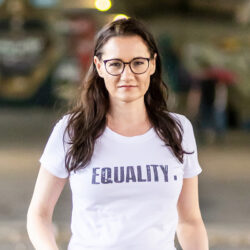 Sandra Zemke
Gründerin
anonyfy
Unternehmensart: Start-up
Mitarbeiterzahl: 1-10
Nominated in the Category: New Work
Description of the project / start-up

Status of the project / start-up:
Projekt wird gerade umgesetzt / Startup ist gerade in der Gründungsphase
anonyfy entwickelt eine Plattform für anonymes Recruiting, um Unternehmen zu helfen, im War for Talents zu bestehen und die perfekten Talente nicht zu verpassen und Talenten, ihr wahres Potential unverzerrt zu zeigen. Für mehr Fairness im Recruiting, für mehr Diversität in der Workforce.
Why does her project / start-up promote digitalisation?
anonyfy verbindet Talente und Unternehmen auf einer digitalen Plattform und digitalisiert komplett die anonyme Vorauswahl, inklusive erstem, asynchronen, Interview. So wird sowohl die Zeit der Talente als auch der Recruiter*innen und Hiring Manager*innen effizient genutzt.
The DFLA and the motto "Be bold, be brave, be you" stand for new ideas and the courage to be the first. Where is the nominee first and a pioneer for others or just brave enough to be herself?
Die anonyme Bewerbung ist zwar in der Wissenschaft seit Jahrzehnten als das Mittel gesetzt, das als einziges Diskriminierung sicher verhindert, es ist aber in den Deutschen Unternehmen noch nicht angekommen. Wir machen dies nun digital möglich und sind damit die ersten in Europa. Als Plattformkonzept, dass den Talenten die Kontrolle über ihre Daten lässt, sind wir das erste weltweit.