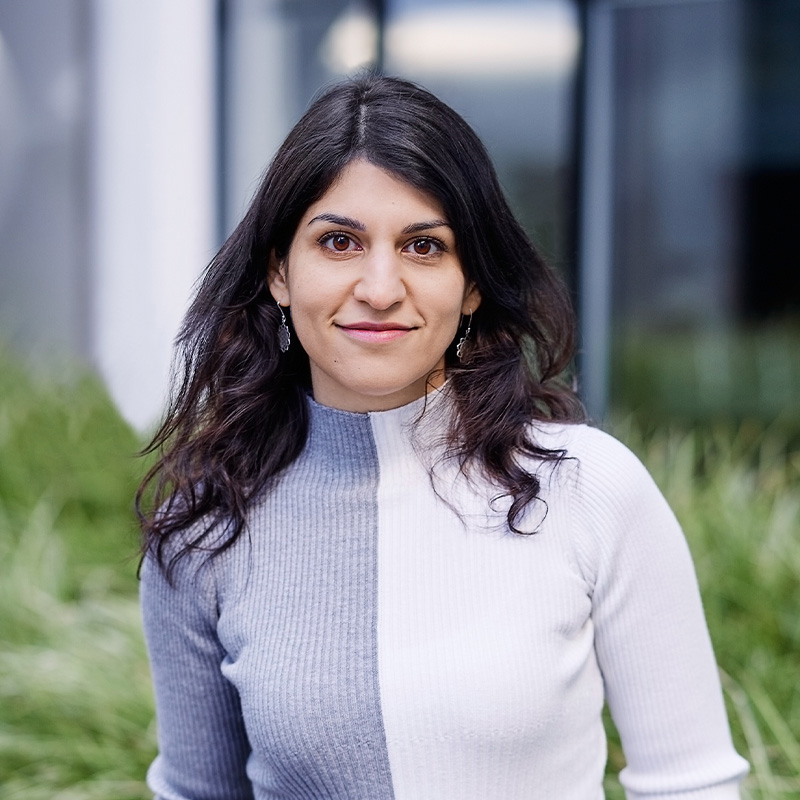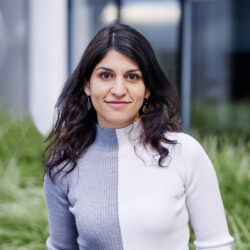 Zamina Ahmad
CEO & Product Manager
shades&contrast Gmbh
Unternehmensart: Start-up
Mitarbeiterzahl: 1-10
Nominated in the Category: Aufsteigerinnen
Description of the project / start-up

Status of the project / start-up:
Projekt ist abgeschlossen / Startup ist bereits gegründet
shades&contrast wurde von mir gegründet, um mehr Diversity & Inclusion in der digitalen Produktentwicklung zu etablieren. Auch heute werden viele Nutzergruppen in Produkten nicht mitgedacht und ausgeschlossen, also diskriminiert.
shades&contrast stellt sich dem Problem entgegen und steht für eine gleichberechtigte, digitale Zukunft. Wir entwickeln diskriminierungsfreie digitale Lösungen, wie bias-free AI und inklusives, barrierefreies Design.
Why does her project / start-up promote digitalisation?
shades&contrast berät Organisationen dabei ihre Ziele besser zu erreichen, indem wir digitale Lösungen entwickeln. Diese digitalen Lösungen bestehen oftmals aus Daten, wie ein Algorithmus zur Vorhersage von Kaufwahrscheinlichkeit.
The DFLA and the motto "Be bold, be brave, be you" stand for new ideas and the courage to be the first. Where is the nominee first and a pioneer for others or just brave enough to be herself?
1. Ich bin die erste aus meiner Familie, die überhaupt studiert hat und komme aus einer "Schneiders-Familie" - beide Seiten Gastarbeiter. Mein Vater hat mich unterstützt, aber Bedingung war, dass ich mich immer selbst finanziere.
2. Ich bin die erste, die sich getraut hat ein Unternehmen zu gründen und das Risiko einzugehen.
3. Ich wurde von vielen belächelt, dass Diversity in der Produktentwicklung keinen Sinn macht und auch keiner braucht. Heute sehen wir immer mehr Produkte, die diskriminieren und wir brauchen unbedingt mehr Kompetenz dazu, wenn es um die digitale Zukunft geht. Dazu bin ich die Erste in meiner Branche, die diese Herausforderung transparent macht und anspricht.