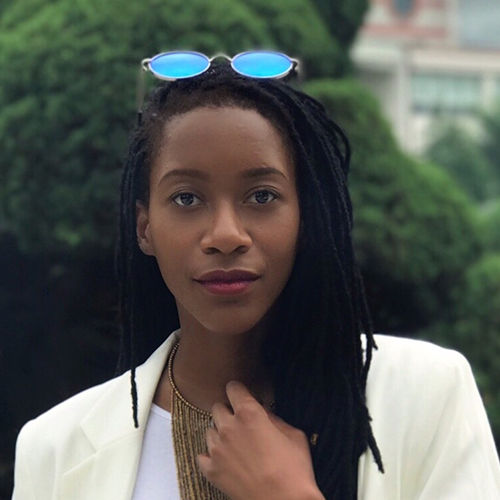 Iwani Mawocha
Co-Founder & UI/UX Designer
Panalyt
Nominated in the Category: Global Hero
Mit welchem Digitalprojekt willst du dich in dieser Kategorie bewerben?
Panalyt: We set up Panalyt to solve a long-running problem and consistent pain-point for both HR and business leadership: lack of access to meaningful People Analytics. Being in HR can sometimes feel like trying to stop a boulder from running down a mountain - with too much data sitting idle, and widespread software inefficiencies, analysis often must be done by hand. We use data that's scattered across numerous HR systems, bringing it all together in our sleek and intuitive data integration interface. We put actionable people analytics and insights in the hands of managers across an organisation, using the Panalyt Dashboard to understand and drive improvements in their talent's turnover, recruitment, diversity, engagement, performance and much more, to make better people decisions.
Mustard Seed Africa:
Mustard Seed Africa is an organisation I co-founded that focuses on social and economic empowerment initiatives for women at the grassroots level, with operations in Zimbabwe, Swaziland and Uganda. Believing in their potential to improve the quality of life in their communities, Mustard Seed Africa concentrates on income generating activities that include handcraft, agriculture and entrepreneurship. Our motto is "Invest in a woman, invest in a community".
How does digitization shape your/her career?
The digital sphere has always been my space of creativity, from high school in Swaziland, connecting to music teachers in the US on unreliable ethernet whilst composing a 53 page Afro-baroque performance piece, to learning 5 languages, to being the only female co-founder at a startup pioneering people analytics. Seeing the power of digitisation, I created an online store for our organisation, Mustard Seed Africa, to connect the craft of over 2000 women artisans in Zimbabwe and Uganda to the rest of the world in our focus on #RuraltoRetail.
What makes you/her a digital female leader?
My name Iwani means 'speak out' and I've always aimed to do so using digital media, on topics ranging from prejudice to beauty standards on my website and channel, which have surpassed 235 000 views and received awards from the United Nations Environment Programme and Girls Impact the World Film Festival. As a digital artist, I create work on Kuumba.co that focuses on Afropolitanism and Afrofuturism, emerging genres that use African Excellence to show the world and ourselves how much we have to offer.
What does leadership mean to you/her?
Leadership to me has always meant having the courage to take the uncharted path, whether that means co-founding a handcraft organisation and an analytics startup, or turning down an Ivy League scholarship to move to South East Asia and become the inaugural Kewalram Chanrai scholar at Yale-NUS, a university that was only one year old, or even as simple as becoming a creative content product on Youtube, Instagram and Twitter back when the "Fail Whale" was still around.