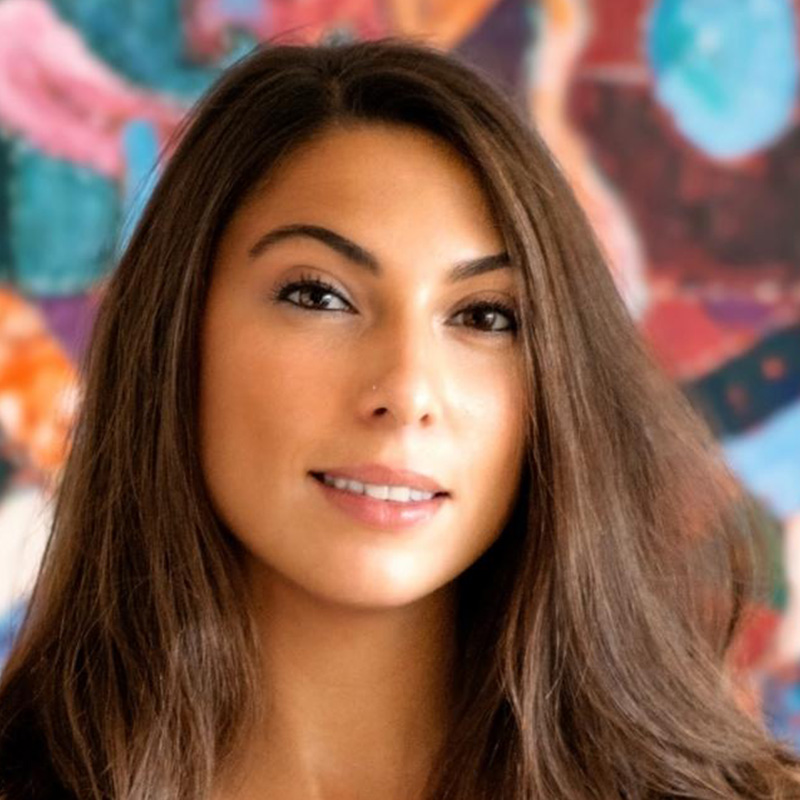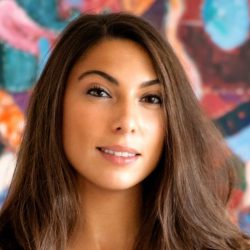 Alma Moya Losada
CoFounder & CEO
AEQUALAND
Nominated in the Category: Education
With which digital project do you want to apply in this category?
I rarely come across true talents who stand out like Alma. I want to nominate Alma Moya Losada, CoFounder, and CEO at Aequaland, in the education category. I believe in her and what she wants to achieve: the gamification of education to empower children. She is creating a positive ripple effect on education, culture, and society and furthering children's development and progress for all.
At Aequaland, we envision a world where every child is empowered to reach her/his full potential and be whoever they want to be, regardless of their gender, race, country or tribe, religion, class, or sexual orientation. A world where diversity and inclusion are celebrated.
We aim to create a world where children celebrate their uniqueness and become themselves fully through fun and educational story games and activities.
Aequaland is unique because we want to disrupt the storytelling. We want to rewrite the reality we have been told to accept; we want to stand up for what it's right, and hope of changing the world for the better. It will soon launch the first disruptive storytelling gaming app where children are immersed in the blue planet to discover human values and diversity in a fun and engaging way. Aequaland aims to create an infinite number of planets from the orange planet where creativity and innovation bloom to the green planet where sustainability is real.
How does digitization shape your/her career?
Alma has worked in marketing and communication for 8 years, gaining experience in virtual reality, gaming, education, and MedTech.
She has represented OZWE Games (Studio from Facebook) and spoken publicly at conferences, events as a keynote or panelist in the US, Europe, and Russia. She has traveled the world to get insights about the future of the next computing system, from AI, IoT, blockchain, machine learning, robotics, XR, 5G, biometrics, etc. Alma successfully launched 2 multi-million dollar game productions and won several awards.
After all the MedTech, XR, and Gaming knowledge acquired, she is now launching her startup Aequaland. She realized that our education systems were designed in an industrial era for industrial jobs. But the future of work is not straightforward. For this, we need new forms of education.
There's a lot of innovation in the education sector now. As children and teachers head back to school, apps are simplifying children's participation and communication. Then she is developing quality content that, at the same time, it's creative and educational. Nowadays school achievement depends less on-screen time and more on the quality of content.
She supports parents with inclusive education and their need to empower their children to reach their full potential. To accelerate this necessary change, Aequaland is a concrete solution to tackle this complex issue.
Her tech experience had given her endless ideas. The applications of AR and AI in an educational setting are infinite, providing "real-world" enrichment to alternative learning styles and forms of knowledge.
What makes you/her a digital female leader?
Alma is a Digital Female Leader because she puts 'values into action.' Alma walks the talk, stands up for what's right.
Alma power package covers hard and soft skills, people and systems (IQ/EQ), established institutions and emerging markets, international + her personal spice.
She is leading the change by the gamification of education with a social impact mission. She works with passion and determination, transmitting her energy and inspiring people to believe that a social change is possible. She believes technology will support us in creating a world where every child can be empowered to reach her/his full potential.
Her strong background in tech and marketing gives her a holistic vision of the nowadays scenarios to lead the social and digital era. She deems that the benefits of technology on children's health, well-being, social and emotional outcomes depend less on-screen time and more on the quality and type of content they engage with.
Alma has a special energy and always delivers with a big smile, sees the positive side of things, seeks solutions, and spreads good vibes. She inspires people with her energy, passion, and enthusiasm.
Her strength has a ripple effect. Her energy and spirit in creating the best version of herself inspire others to follow their lead. She encourages others to never give up. Her experience in tech and gaming + her leadership skills and social consciousness makes her a woman leader. Alma rocks!
What does leadership mean to you/her?
One of her favorite quotes is the well-known African proverb: 'if you want to go fast, go alone. If you want to go far, go together '