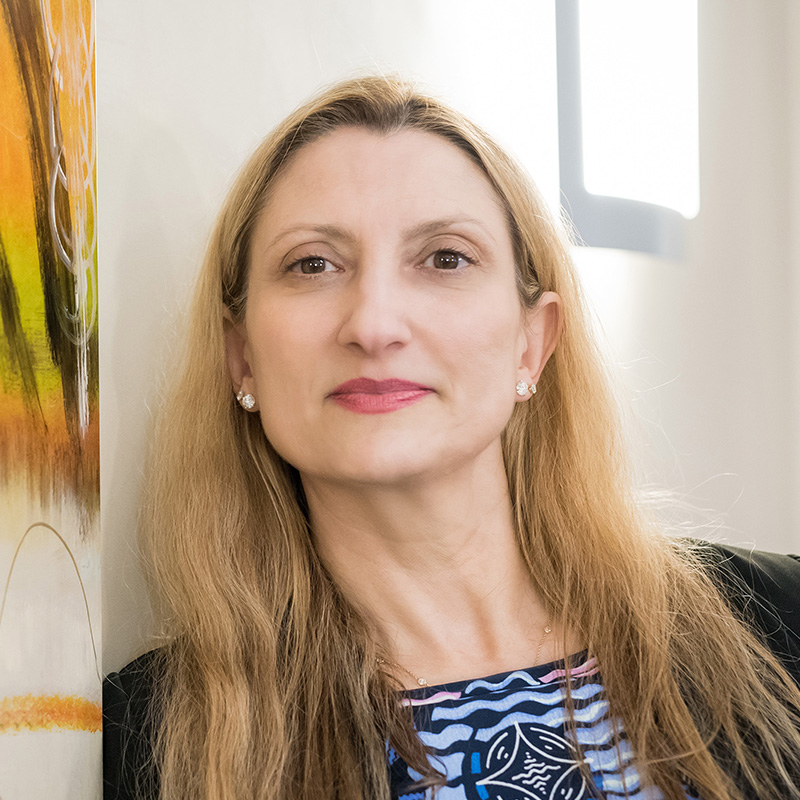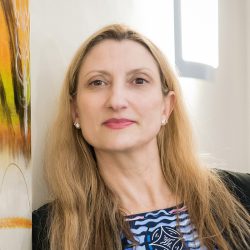 Elizabeth Vega
Group CEO
Informed Solutions
Nominated in the Category: Career
With which digital project do you want to apply in this category?
This is for the 'career' category.
How does digitization shape your/her career?
Elizabeth Vega's track-record as a digital technology entrepreneur extends over 25 years. She launched Informed Solutions based on the guiding principles of innovation, excellence and integrity, overseeing its development into a leading independent provider of digital transformation services. Elizabeth's many achievements include:
• Building and leading a global scale-up business in the UK and Australia with over 20% pa compound growth over the last 10 years
• Developing Informed's enviable track record for innovation (Informed Solutions was the first company to put maps on mobile phones, the first company to develop a "whole of government" platform (for environmental data) in Australia and remains at the forefront of applying Agile methods to large scale IT-enabled innovation and business transformation)
• Advising and overseeing the delivery of secure digital solutions for over half of central government departments in the UK, Australian government agencies, and global corporates including BP, BHP and Shell
• Being the first woman to be an elected Director of both techUK's Main Board and AIIA's National Board, the leading trade associations for IT in the UK and Australia respectively
• Publicly championing the role of SMEs in the economy and Chairing the UK Cabinet Office Working Group to improve SME access to government contracts since 2012
• Being invited to Cabinet Office Procurement Innovation Panel in 2020.
• Being a Department of International Trade Export Champion for the past three years.
• Being invited to represent mid-sized businesses by the Australian Govt Department of Foreign Affairs and Trade in the current Australia United Kingdom Free Trade Agreement negotiations in 2020.
What makes you/her a digital female leader?
As a trusted and respected advisor to government, as well as private sector clients, Elizabeth leverages her experience, insights and industry thought leadership to advocate for better solutions to the challenges that government, business, the economy and our society faces.
Elizabeth has served on UK's Cabinet Office SME Advisory Panel since 2012, most recently as Chair of the "Engagement with Buyers" Working Group. She has also contributed to the Department of Business, Energy and Industry's Industrial Strategy, Innovation Strategy and its industry consultation on the impact of Brexit on SME and scale-up businesses. Most recently, she contributed to the Department of International Trade's Export Strategy review and Treasury's GovTech and ScaleUp industry consultations.
Elizabeth was the first person to be an elected Director of both techUK's Main Board and AIIA's National Board, the leading trade associations for IT in the UK and Australia respectively.
Committed to sustainable business and corporate responsibility, she champions important economic issues such as creating a diverse, innovative and competitive supplier marketplace by facilitating the growth and export ambitions of SMEs, improving government procurement and spend with SMEs, and equitable commercial treatment of SMEs delivering innovation and specialist skills within supply chains.
A Mentor for Several women in industry groups, Elizabeth promotes our female leaders by encouraging their event participation as speakers at industry events for techUK, The Association for Geographic Information, Northern Power Women, WeAreTheCity and more.
"Elizabeth is a wonderful role model for women in the tech sector. She has contributed passionately and intelligently to a number of key debates within the Digital Leaders network, not least the critical topics of addressing the gender divide and building digital skills within our industry". Robin Knowles CEO Digital Leaders
What does leadership mean to you/her?
Modern leaders need to demonstrate self-discipline, thoughtfulness, empathy and compassion to be trusted and effective, particularly during uncertain and unstable times.
As a leader, its important to judge when to 'lead from the front' and when it's best to 'lead from the back' - entrusting a new generation with leadership responsibilities.
Ultimately, a leader must demonstrate authenticity when balancing the power and influence afforded to them as individuals, with the need to solve big problems through collaboration, acting with personal integrity and accountability, and showing respect for different viewpoints and needs.