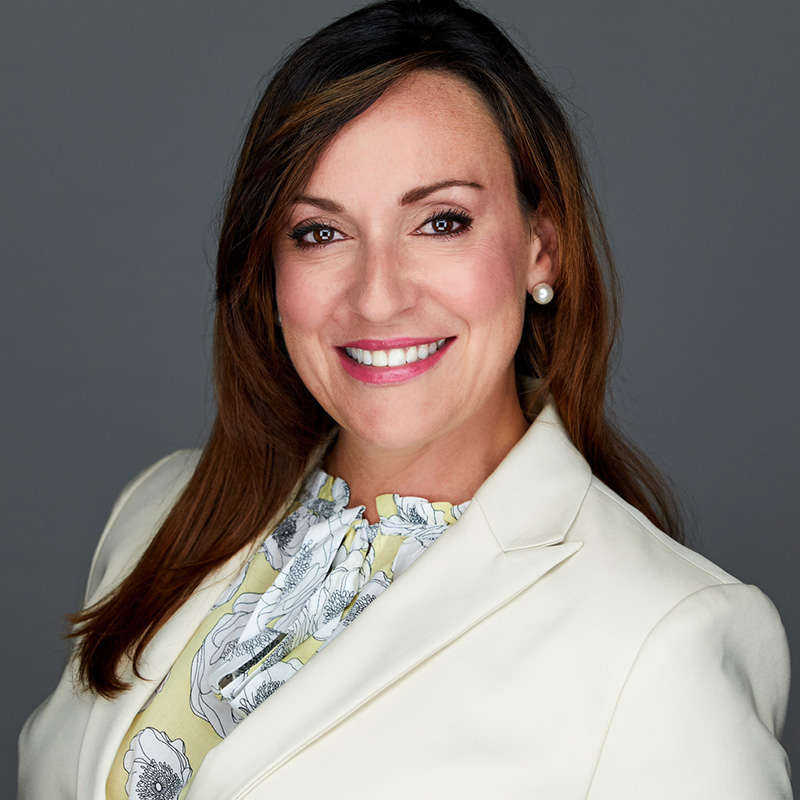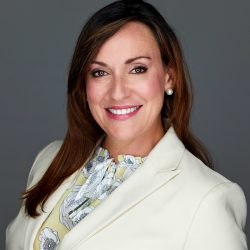 Helia Burgunder
CCO Chief Customer Officer
UPC Schweiz GmbH
Nominated in the Category: New Work
With which digital project do you want to apply in this category?
Social Franchising for Regional Coworking: where the magic happens and Digital meets Social !
Aiming at catalysing Workplace 4.0 in Switzerland, I developed a Social Franchising model for VillageOffice Cooperation. This concept goes beyond simple coworking and brings unique elements together, influencing all dimensions of social contribution, ecological sustainability, and economic impact.
Employees get a better work-life balance with the possibility of working in a professional environment close to their homes, and without the inconveniences of home-office. Enterprises can increase their attractiveness by offering decentralised workplace models, better acquiring, and retaining talents, counting on highly professional workplaces and reducing office costs. The whole contributing to reduced CO2 emission.
VillageOffice's Social Franchising provides access to top locations at preferred rental conditions, namely through a recent partnership with SBB, who will offer spaces at peripherical train stations all over Switzerland. It offers to its network a centralised portfolio of shared services at preferred conditions: best-in-class technical solutions, interior design, furniture, professional marketing, centralised goods purchasing, support and coaching.
The concept also includes an out-of-the-shelf partners' eco-system to enhance the coworking spaces: kindergarten, fitness center, bio-shop, coffee shop, beauty-centre or whatever fits the local community needs.
Last but not least, professional partnerships were concluded to provide tailored coaching and thus support corporates on the transformation into a culture of agility and remote leadership.
Each coworking contributes with 3% of its revenues for a common solidarity fund to be reinvested into the franchising network.
This project is unique because it touches all dimensions of social, ecological and economic impact.
Because it brings benefits to all stakeholders.
Because it has found echo in the political sphere, who realises the potential nation-wide.
Because it has the power to accelerate Workplace 4.0 to the whole Switzerland.
Because whenever digitization is used to serve society, it has an unprecedented power to change lives positively.
How does digitization shape your/her career?
Digitalisation played a central role since the very beginning of my career. As Engineer and Platform Manager, I had the honour to pilot and then launch the very first commercial Broadband offer at national scale. While driving digitalisation in this fast-pace ICT industry over the next 25 years, I took on several different roles, either in Customer Support and in Sales and Retail channels, and in B2B and B2C markets. At every stage, I permanently challenged the status-quo and identified possible shifts in value creation, driven by the digital world.
Lately, Digitalisation took over another flavour in the Boards of Directors I'm sitting in, in the format of challenging Smart City initiatives, being part of Digital Transformation committee or catalysing Workplace 4.0 in Switzerland.
Digitalisation is a continuous learning process, with hyper awareness taking a central role. This is why I am currently pursuing my education with a comprehensive Digital Excellence Diploma containing insights in digital Disruption, Strategy, Analytics, Marketing and Execution.
Digitalisation and innovation shaped my career in a holistic way. It decreased individual profiling and elevated common effort and higher sense of purpose. It's a world-wide enabler into freedom of choice and a better future, when wisely used.
What makes you/her a digital female leader?
I believe Digitalisation is only successful if the human being takes up a central role. Inspiring and educating customers into this new world of possibilities became as important as "just" making technology available.
At the same level, empowering and accompanying employees to provide the best of themselves in times of chance was a major responsibility and investment as digital leader. In different management roles, I used of entrepreneur spirit to build up a vision together with my teams, fostering motivation and passion for the unknown, and moving human power to transform opportunities into digitally enabled value propositions.
Listening and facilitating exchanges with internal and external stakeholders regarding emerging trends, and bringing new impulse and new perspectives to people, became part of my leadership style and cascaded throughout my organisation. While maintaining a clear sense of long-term direction, adjusting rapidly to changing environments became key to success. With my teams we provided creative freedom, encouraged joint creation, piloted different options, and accepted failures, to finally deliver on opportunities. We created new roles, enabled training, empowered individuals, and fostered ownership.
Reflecting to my teams the great possibility of embracing digitalisation - instead of fearing it – made me the Digital Female Leader I am today.
What does leadership mean to you/her?
True leadership is a about leaving your footprint behind, through a shared vision, mobilizing human power and ultimately by making it happen – the whole transported with authenticity.