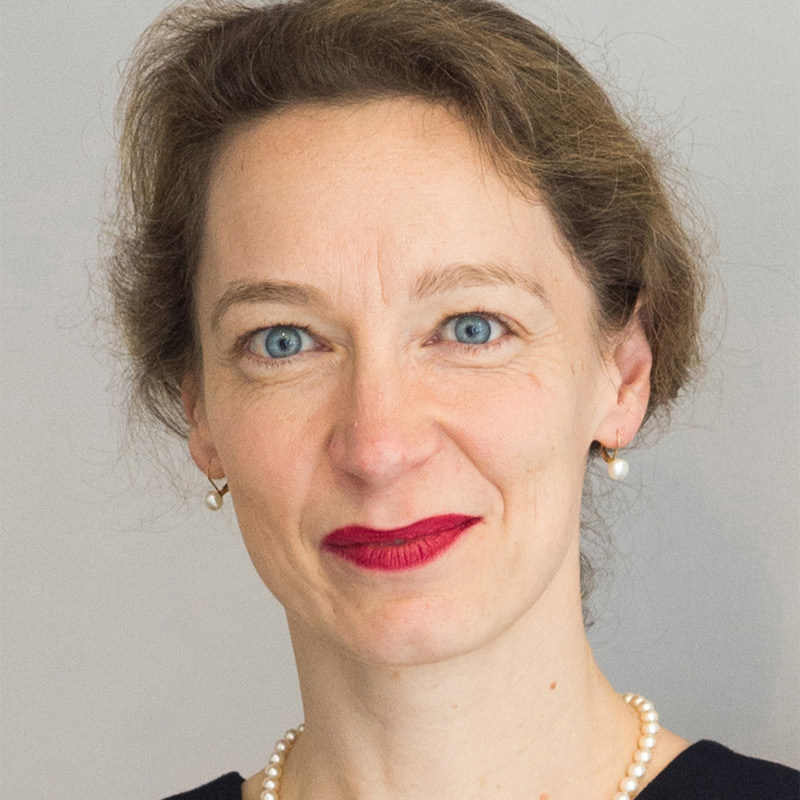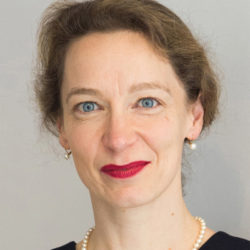 Dr. Julia Stamm
Founder & CEO
The Futures Project
Nominated in the Category: Global Hero
With which digital project do you want to nominate the person in this category?
I want to nominate Julia with her organization The Futures Project (TFP), and in particular one of its core projects that is exclusively digital: the annual Call for Innovators for the Future.
TFP is a global non-profit initiative founded by Julia in 2019. It supports systemic change and innovation to bettering our futures. TFP creates a home for those who are making a positive impact right now, across sectors, geographies and generations, to build more sustainable futures for everyone. What drives Julia and her team is our responsibility for future generations. They aim to foster, create, and support opportunities that make real & meaningful change, for all of us.
In 2020, they launched their first digital annual call for Innovators for the Future. Out of nearly 600 applications from over 90 countries, they selected 18 outstanding impact ventures, many of them in the digital space. They span the world and tackle all 17 Sustainable Development Goals. These Innovators for the Future are currently enrolled in TFP's one-of-a-kind Systems Fellowship Programme designed to enable them to make positive change more quickly and have a broader and faster impact, creating a global community of changemakers along the way.
How does digitization shape her career?
Digitalisation is essential for Julia's work. She wouldn't have been able to do what she is doing without it.
Coming from an academic and policy-making background, Julia doesn't have a tech or digital background. She has worked for organisations such as the European Commission and has experienced the power and possibilities of digitization. for instance when managing over 30 international research networks at the same time.
Julia launched The Futures Project two years ago. From the outset, it was designed to be an international initiative, bringing together people from different sectors, geographies and generations, mainly with the help of digital technologies.
Julia translates this approach into the way she works in very practical terms. While The Futures Project is physically based in Berlin, Julia has built an amazing all-women team from a variety of backgrounds, profiles and experiences, many of them working remotely, for instance from India, Ireland or France. She has also managed to attract around 20 international volunteers, most of them digital natives, who actively support the work of The Futures Project, for instance in the areas of communication and outreach. These volunteers come from all parts of the world and support TFP entirely through digital means.
All of TFP's activities rely on the digital, which, to Julia, is essential for reaching the organisation's purpose of building a global community of future-driven and impact-focused change-makers.
The ambitious global initiative that Julia is building with The Futures Project would not be possible without digitization.
What makes her a digital female leader?
Miranda Birch, a former BBC Executive Producer and journalist recently wrote an article (https://www.linkedin.com/pulse/beyond-buzzwords-businesses-building-better-futures-right-birch/) about TFP and Julia: "Julia did what Kerstin von Aretin at the BMW Foundation describes as a 'bold and brave' thing, turning her commitment to the big picture 'into a business model: an entrepreneur for sustainable development goals.'"
Regarding leadership Kerstin sums it up like this:
"For me, Julia is a role model for a 'responsible leader'. Everybody can make a contribution to positive change, but leaders have a special lever in their hands. They are fully aware of what they can achieve when they feel responsible, either in their personal or professional life. They are not just doing what has to be done. They go the extra mile. They really feel a responsibility to take on what is sometimes a great burden. I think that Julia is a perfect role model for that."
As Founder & CEO of The Futures Project Julia really shows what leadership in the digital age can look like: inclusive, courageous, empowering, responsible, future minded.
What does leadership mean to her?
To Julia, leadership means having a vision of what you want to achieve, having a purpose you want to follow, setting a direction to go there, bringing people on board and realizing the vision whilst empowering others and helping them to thrive.