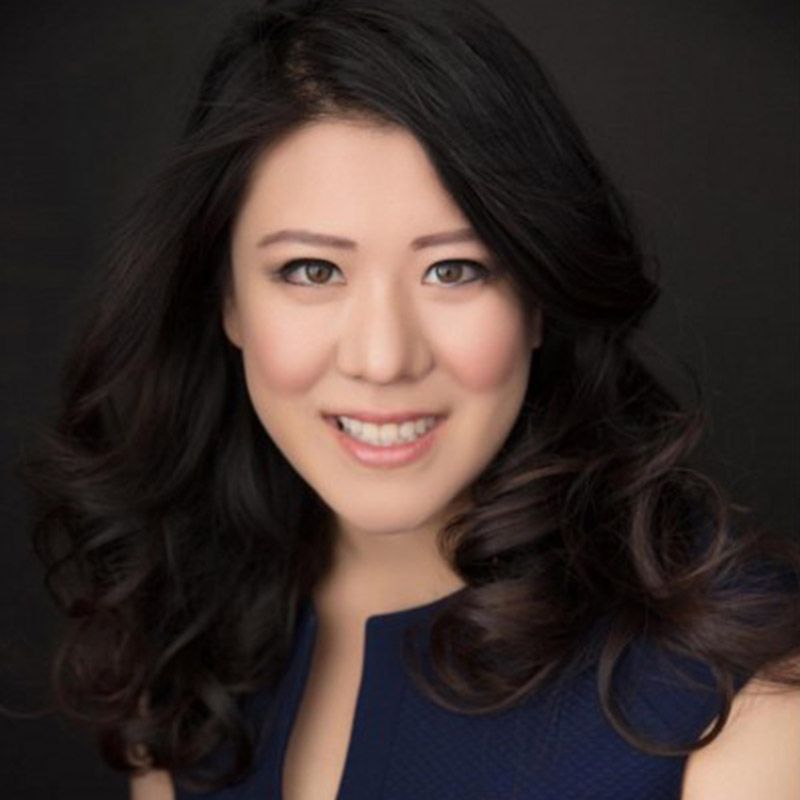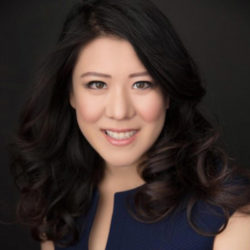 Nancy Wang
General Manager (AWS), Founder and CEO (AWIT)
Amazon Web Services and Advancing Women in Tech
Applied in the category: Digital Leadership
With which digital project do you want to apply in this category?
My digital project is compiling and teaching product management at Amazon, Google, Facebook, and Microsoft to tens of thousands of women and other Coursera learners around the world.
I am passionate about sharing best practices and lessons learned from my career (including leadership roles at Google, Amazon, and a Silicon Valley unicorn) with other women, which is why I founded my nonprofit, AWIT. After COVID-19 prevented us from hosting in-person events, I undertook this effort to make our workshop content available worldwide. This effort involved me personally:
* Structuring my content to train learners to answer 200 interview questions asked by big tech companies and building an app that our Coursera learners use to practice those questions
* Teaching technical and business skills, ranging from drafting and bar-raising PRFAQs (an Amazon skill) to setting OKRs (a Google skill), to conducting A/B/n tests and Van Westendorp price sensitivity surveys
* Sourcing over 20 guest lecturers to share their experiences and advice with students, including the CEOs of Coffee Meets Bagel and Mixpanel, the Chief Data Officer of Poshmark, the Chief Product Officer of Nextdoor, 4 vice presidents from AWS and Google, and many other leaders
* Developing hundreds of multiple choice questions and 20 real-world projects to prepare learners for their first, or next, technology role
Our Coursera Specialization is available at https://www.coursera.org/specializations/real-world-product-management. 16,500 learners have taken it since its launch last year. Thanks to its success, we will launch another Coursera Specialization sponsored by AWS in September.
87% of Coursera learners reported career benefits 6 months after completing a course. I'm thankful to share in this impact by giving Coursera learners around the world access to the skills, practices, and playbooks of the world's most successful companies.
How does digitization shape your career?
Digitization has accelerated both my careers.
As general manager of Amazon Web Services (AWS) Backup and Data Protection Services, I lead engineering, product, and design of data protection for our customers worldwide.
Our customers (such as T-Systems, BMW Group, Netflix, Airbnb, and Facebook) rely on AWS to drive their digital transformation and growth because we give them access to infinitely scalable data storage and compute. They depend on my service to help them back up their data and restore it for any reason, ranging from natural disaster to accidental deletion to ransomware attack.
As founder and CEO of Advancing Women in Tech (AWIT), it's my mission to help other women accelerate their careers in the digital economy. During AWIT's first few years, we held in-person skills workshops across the United States and Europe. However, COVID-19 put our workshops on hold.
To continue our work during COVID-19, and to serve more women globally, I partnered with leading educational technology company Coursera to publish our content on their platform. Our first Coursera Specialization, the Real-World Product Management Specialization, trained 16,500 Coursera learners in the best practices of Amazon, Google, Facebook, and Microsoft, and prepared learners to ace interviews at those companies.
What makes you a digital female leader?
In 2 years, I quadrupled my team (AWS Backup and Data Protection Services) and grew revenues from zero to a quarter-billion dollars.
I surmounted several challenges during this time, including:
* Convincing AWS leadership of the strategic importance of data protection across AWS. Previously, AWS delegated responsibility for data protection to individual storage and compute teams. Now, AWS leaders are more receptive to investing in an AWS-wide data protection strategy, led by my team.
* Scaling my rapidly growing team. Our rate of growth requires me to constantly interview and convince the right candidates and convince them to join, in addition to leading my business.
In three years, I made my nonprofit (Advancing Women in Tech) financially self-sustaining. Previously, I donated money from my own pocket to keep it afloat. My leadership lessons during this time include:
* Convincing Coursera to host and feature our work on their platform. Coursera was founded by two Stanford professors, and hosts content that universities produce. I successfully convinced them that I and my guest lecturers (more than 20 tech leaders) had equally valuable skills to teach their members.
* As lead instructor, I made the time to script and record hours of lecture content every weekend, in addition to all my other professional, family, and personal responsibilities.
What does leadership mean to you?
To me, leadership is an iterative process of setting ambitious goals for me and my organization and never giving up: once we achieve those goals, we're ready to grow by achieving a new set of even more ambitious goals.