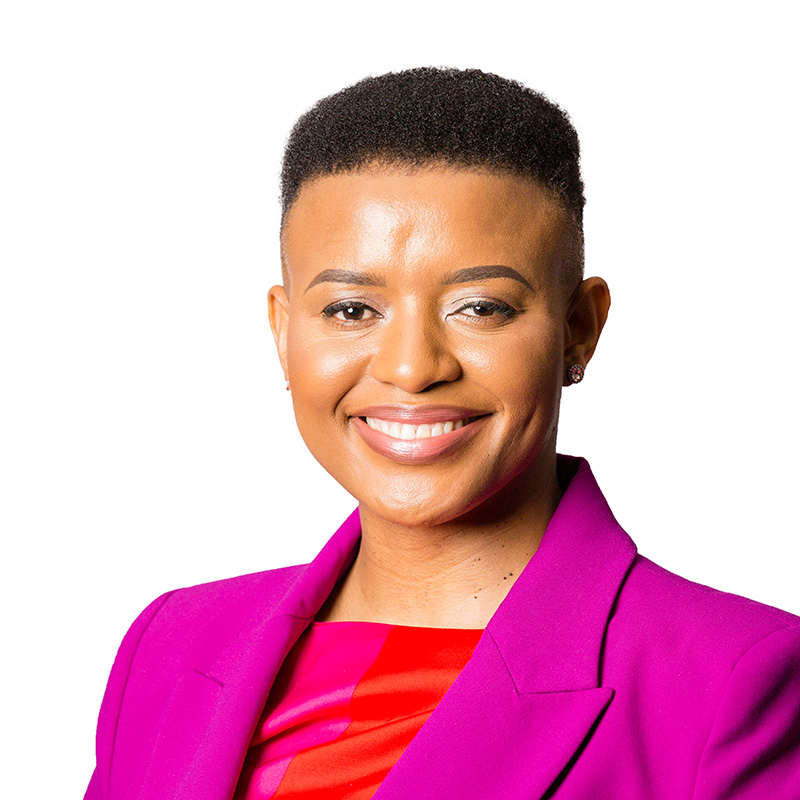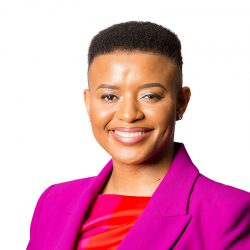 Pamela Mkhize
Head of Africa Digital Solutions
Enel Green Power
Nominated in the Category: Career
With which digital project do you want to apply in this category?
I have led ICT units in the start-up of new businesses in three continents (Africa, Asia, and Oceania). In the past six and a half years, my role has been not just building teams in the countries under my jurisdiction, but to devise digital strategies in these countries and regions, and also to ensure that these digital strategies are aligned with the local legislation and regulations.
Having been headhunted by Enel Green Power (EGP) when they started their operations in Africa, I have since led the Information and Communication Technology unit for EGP's first business in Africa. My scope has increased along with that of the organisation to leading the Information and Communication Technology (ICT) units in Sub-Saharan Africa and Asia, where I also led the ICT activities and projects in India and Australia, to my current role of leading the Digital Solutions unit for Enel in the African continent.
What makes my role as a Digital Leader in the utilities sector unique is that I not only lead technology teams, but I also lead digital transformation in the countries that I am responsible for, as well as the adoption of global digital systems and standards, in line with each of the local business' requirements. My focus is in ensuring alignment and compliance to international standards where the use of technology and deployment of technology solutions is concerned. As a Technology Executive, I also lead the cybersecurity topics for my organization, which is in the renewable energy sector, for the continent – this is a topic which is easily overlooked by other technology leaders in the energy and utilities sector. I believe that for countries and cities to be digitally transformed, cybersecurity must be at the core of standards, policies, and frameworks in each country and city's utilities and energy sectors.
How does digitization shape your/her career?
Digitization is a necessity which demands for the technological revolution within organizations and society to take place, it is also a transformation that requires individuals and organizations to be renewed digitally. Challenges posed by digital transformation also necessitate for individuals and organizations to be ahead of the technological developments, which are inevitable. This "being ahead" means knowing what data to protect and how to protect it; it means knowing what infrastructure, systems, and platforms are required by businesses, as well as which ones are more critical than others. It is important for leaders in this context to know how to ensure critical infrastructure and critical data protection.
My professional and personal interest is in ensuring that data is stored, retrieved, and transmitted in a technologically secure manner. How "digitization shapes my career" is in how it creates the need for my focus to not only be in providing digital solutions that are fit for business purpose before there is even a business need; but also in keeping the protection of networks, systems, and information as top priority.
For this reason, my career interests have evolved from Telecommunication Systems Technology, to Automation and Control Systems, to Information Systems Management and Cybersecurity, to understanding and influencing Cybersecurity and Technology Policies, Frameworks, and Guidelines. I believe that it is impossible to have functional and fit-for-business-purpose systems through the digitization processes while overlooking the cybersecurity and data protection aspect of the digital solutions we provide. Digitization has thus shaped my career in this context.
What makes you/her a digital female leader?
I have led my career transformation, which has evolved congruently with the industrial revolution. In my 15 year career, my task has been to start something new, build systems from the ground up, which I have successfully done. My tough roles have given me the opportunity to introduce digitally advanced ways of providing business solutions. At the age of 21, I worked for the Banking Industry, where I convinced the business, a "development finance corporation", to invest and support entrepreneurs in the IT sector, as well as assist entrepreneurs from previously disadvantaged communities to also employ the use of technology in the operation of their businesses. In 2004, this was a far bigger challenge than it is today, but I succeeded in doing this.
In 2007, I was seconded Germany for months, to work along with Lead Engineers on a USD 70 million project. The project was completed within budget and time. In 2013 I received "Best Innovation Award" from Rio Tinto for an improvement I performed on their 33kV Voltage Monitoring System. I have been recognised by The Kingdom of the Netherlands, as well as the United States government, for my contribution in the corporate world, as well as in the lives of women and girls in my society. I am a Digital Female Leader who not only finds inspiration in the opportunities that are presented to me, but I also inspire the teams I work with, and I allow myself to be inspired by others.
What does leadership mean to you/her?
Leadership to me means compassion, honesty, foresight, and consistency.