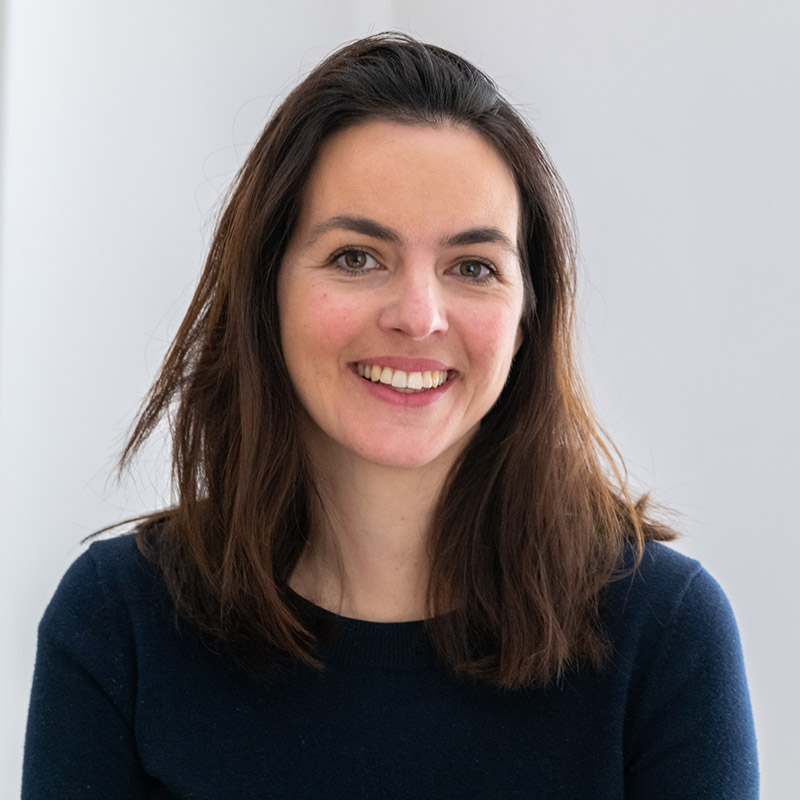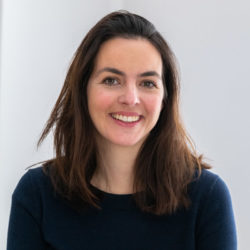 Dr. Amelie Wiedemann
CSO
DearEmployee
Applied in the category: Health
With which digital project do you want to apply in this category?
The number of employees who are emotionally exhausted has been increasing for decades and has been further exacerbated by Corona. Amelie is convinced that employee mental health can only be promoted through a combination of individual and company measures and that measures must fit exactly to employee needs to be effective.
To keep employees healthy, Dr. Amelie Wiedemann founded DearEmployee, the Workplace Mental Health Platform, together with Daniel Fodor and Henning Jakob. DearEmployee is a science-founded, AI-based corporate health platform for improving employee health and team performance. Through the platform, companies can continuously measure stress and implement customized health solutions, including training, coaching, health programs and workshops from certified providers. The tailored measures efficiently reduce healthcare costs and increase employee performance and employer attractiveness. Founded in 2017, DearEmployee has become the new industry standard for analyzing and promoting mental health in the workplace with over 200 customers (including AXA, DEKRA), and partners with leading health insurers.
There are many B2C apps for increasing mental or physical health, but DearEmployee's approach is unique: first, health risks of the workforce are identified and following this, companies can select need-specific offers from a range of tested providers in the areas of B2C and setting measures and directly book them on DearEmployee's marketplace. This accelerates the implementation of effective changes for employees: Until now, companies needed to identify suitable measures and qualified providers on their own. This tied up a lot of resources and valuable time, during which nothing had happened for the highly stressed employees (Amelie calls this the assessment-action gap). DearEmployee ensures the quality of the measures and providers by automatically evaluating each measure. The mission of Amelie's project is to provide knowledge, transparency and technology for employers to create healthy workplaces.
How does digitization shape your career?
Digitalisation has always driven Amelie's career: In her years as scientist at university, she used digital science to develop web applications to promote the physical health of individuals. She experienced the substantial impact of adaptive user-centered digital interventions. But also that the great opportunities for digitalisation to advance health in settings: That encouraged her, as founder of DearEmployee, to develop a digital platform that supports employers to promote employees' mental health. For their services, she uses digital, automated processes (analyses, matchings of action recommendations to stressors, bookings of offers) to acutely, effectively and sustainably solve one of the big problems of nowadays working world: emotional exhaustion/burnout. What makes it so special to her: digitalisation also helps her to generate practically relevant insights through smart data analyses, which in turn improve the platform.
Her personal wish: to create added value for society with the help of digitalization. To this end, she currently prepares data on the working environment of 50,000+ employees for publication in an interactive dashboard that is accessible for the general public. The idea: to create awareness for the mental stress of employees and provide companies with tools for action.
Since 2017, she has been leading clients and corporate partners into the digital future of occupational health management. Helping to shape this future makes her a true digital health visionary. The DearEmployee "Making work a better place" and her personal motto for the platform, "Scientific at heart, but easy to use" can only be realized with digitalisation.
What makes you a digital female leader?
Amelie is co-founder of DearEmployee, the pioneer in digital corporate health management. She has the ambition to transform the corporate health sector and to use the possibilities of digitalization creatively and intelligently to promote health beyond the automatization of processes. She is an enthusiast for digital mental health science, and her personal ambition is to create added value for the health of our society by "leading by data and digitalization".
Amelie has also been encouraging other women to become digital leaders for years, as it is her ambition to increase the share of female founders in tech startups: be it in roles (e.g. as board member of NFUSION, the Entrepreneurs Network of Freie Universität Berlin), in public formats (e.g. as rolemodel for "Young Entrepreneurs in Science") or in invisible 1:1s, by empowering women, by promoting their visibility and sharing her networks with them.
As a female entrepreneur, she uses her own career path to show that women can be successful in tech startups and that leadership and mommy-ship (she has 2 children) can be integrated in a self-confident, warm and approachable way.
In the digital working environment, she stands for the fact that the term diversity does not only refer to age, gender, ethnicity, religion, physical disability, sexual orientation, education, and national origin but also to mental health and its different shades. She's keen to promote the journey to diversity in all public and private encounters.
What does leadership mean to you?
Helping individuals to help themselves promotes skills and keeps them healthy.