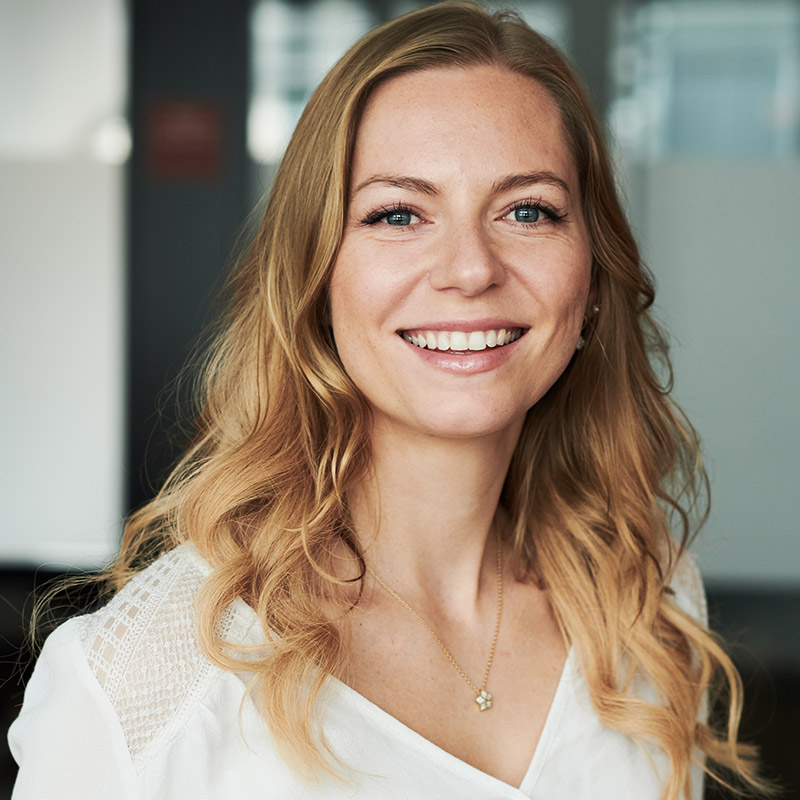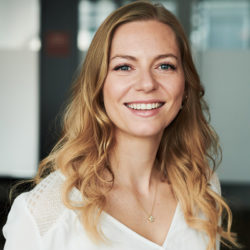 Patricia Russ
Co-Founder and CEO
Ovini
Applied in the category: Lifestyle
With which digital project do you want to apply in this category?
Ovini is an e-commerce platform which sources healthy superfood snacks from around the world. All our snacks are plant-based and additive-free, organically grown and ethically sourced.
We have successfully launched our first product, ambient Greek olives from Halkidiki, and are currently expanding to dates sourced from women-owned businesses in Jordan and seed-bars from the African continent. To do so, we have partnered with the Future Food Platform, with whom we share the mission of triggering positive change in global food systems whilst pursuing social impact.
Our vision is to become a platform for small, yet powerful healthy snacks from around the world.
Covid has deeply affected most people's relationship with food, from panic buying groceries to eating at home for months on end. Ovini's mission is not only to help people of all ages, origins and sizes lead healthier lives through nourishing snacks, but also to provide nutritional education, thereby cultivating healthy habits. Our educational content is evidence-based and inclusive to all nutritional subcultures. In consuming Ovini's products and content, our community is making a sustainable investment in their health.
We want to boost nutritional literacy and people's lives by being a trusted source of information, and of great and tasty snacks! :)
How does digitization shape your career?
My work has always consisted of harnessing the transformational power of digital technologies. Before starting Ovini, I managed digital development projects in developing countries for the United Nations as well as the World Economic Forum.
Within the "Internet for All" initiative of the WEF, my team and I worked on increasing internet access and adoption in the developing world. At the United Nations, I managed large-scale accelerator programs, focussing on tech startups in Sub Saharan Africa. Both projects clearly showed the power and positive impact of digital technologies, which I try to continue as much as possible within Ovini, my e-commerce startup for healthy snacks.
We see ourselves as a technology company, more agile and nimble than large incumbents: the established FMCG industry heavily relies on traditional market research which is slow and expensive and requires specialist teams.
At Ovini, being digital through and through allows us to be extremely close to our customers. Our decisions are as data-driven as possible, listening very closely to our community which can talk to us at any moment in time without barriers.
Further, we analyzed data carefully at each step on the journey from ideation of our brand name and design to product development, working extremely closely with customers.
For the future, we would love to implement a digital solution which clearly shows where each product comes from, with traceability from origin to online store.
What makes you a digital female leader?
When the covid pandemic hit, we all experienced a major shift in the way we work and live. Ovini was born during the height of the pandemic when most of the world was stuck in lockdown in April 2020.
We were forced to adopt digital ways of working from the onset on, collaborating across three countries and 2 continents.
Furthermore, I am very passionate about women empowerment and particularly supporting female entrepreneurs, in my professional as well as private life.
For example, I co founded and was Vice President of Lean in Lake Geneva Chapter, a networking group for women. This professional circle allows women to network, grow together and build key skills for their professional lives. The circle meets every two weeks to discuss topics ranging from digital consulting to cryptocurrencies, from mentorship programs to including men in the discussion on gender equality. Following Facebook's Sheryl Sandberg's call to action, we founded the circle in September 2015 and now have over 100 members, recognized and honoured by Lean In Headquarters as the largest circle in Europe. Success stories of our circle were featured on the official "Lean In" Facebook page and in local Swiss news.
I furthermore mentor women entrepreneurs within the British Cherie Blair Foundation for Women, and recently joined Google for Startups in Berlin to level the playing field and bring more diversity and inclusivity into the German startup ecosystem.
What does leadership mean to you?
To me, leadership means empowering my team to reach their greatest potential and achieve their aspirations while working towards a common goal.